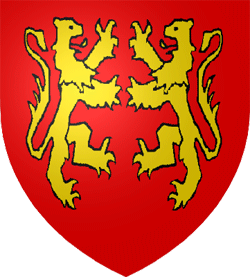 9th Annual Cyprus Conference
on Medieval, Renaissance
and Early Modern Studies
Academic Organising Committee: Dr Stella Achilleos (University of Cyprus); Dr Jane Chick (University of East Anglia, UK); Prof. James Fitzmaurice (Northern Arizona University, USA/Univerity of Sheffield, UK); Prof. Lisa Hopkins (Sheffield Hallam University, UK); Dr Sarah James (University of Kent, UK); Dr Richard Maguire (University of East Anglia, UK); Dr Michael Paraskos FRSA (City and Guilds of London Art School and Imperial College London, UK); Dr Laurence Publicover (University of Bristol, UK)
Academic Board: As above, plus: ; Dr Nicholas Coureas (Cyprus Research Centre, Cyprus); Dr Rita Severis (CVAR, Cyprus); Prof. Astrid Swenson (Bath Spa University, UK); and, Dr Violetta Trofimova (St Petersburg University, Russia)
​
General Co-ordinator: Dr Michael Paraskos FRSA (Imperial College London, UK)
* * * * * * * * * * * * * * * * * * * * * * * * * * * * * * * * * * * * * * * * * * *
The 9th Annual Conference 2021
​
Dates to be announced
​
CALL FOR PAPERS COMING SOON​
​
Held annually since 2012, Othello's Island is a multi-disciplinary conference that looks at Medieval, Renaissance and early modern history, literature, art and other culture, held in Nicosia, Cyprus. It brings together a wide range of academics and research students, from all over the world, to discuss their work in what we describe as a multi-disciplinary event.
​
Sometimes the themes of different papers can seem very diverse, but a multi-disciplinary approach means that we encourage participants to listen to a wide range of papers, in different discipline areas, in the belief that this can lead to new, sometimes remarkable, insights.
​
Old Town Nicosia is a city of narrow medieval streets, surrounded by the huge Venetian walls, where you will find lovely museums, shops, cafes and restaurants, as well as medieval and renaissance buildings, harking back to the medieval and renaissance period, when Cyprus was ruled by the French Lusignan royal family. Perhaps most notable of the house was the last Queen of Cyprus, Catherine Cornaro, whose portrait was painted by Giorgione, Titian and other Renaissance artists.
​
The Call for Papers for the 9th instalment of the conference will open soon so please do start preparing your proposals now.
​
We are a pluralistic conference, so are interested in a diverse range of papers. This might include:
​
• Shakespeare and his Contemporaries, and the Mediterranean
• Shakespeare and his Contemporaries, and Material History
• The Joy of Text? Teaching Shakespeare and Early Modern Drama Today
• All aspects of Early Modern Women Writers (c.1400 to c.1700)
• Medieval Travel and Tales of Travel
• The Byzantine Image in the West
• The Medieval World
• Renaissance Culture and Society.
​
​
FREE ACCOMMODATION FOR PHD STUDENTS
​
We are pleased to announce that a generous offer from an anonymous benefactor means that we are able to offer a small number of free accommodation places (6 places) for doctoral graduate students accepted to give papers at this conference.
The accommodation is in single sex dormitory accommodation (3 people to a room), and is aimed only at those undertaking research at PhD / Doctoral level.
​
To be eligible to apply for the accommodation, you must be either currently enrolled at a university or other higher educational institution on a PhD programme with a specialism in an area relevant to the conference theme, or have submitted your final PhD thesis within 12 months of the end date of the conference. Free accommodation is not available to those delivering papers on topics other than medieval literature or for those who do not fulfil the eligibility criteria.
​
The accommodation is basic youth hostel in style accommodation.
​
NEW BOOK: Othello's Island 1: Selected Proceedings from the Othello's Island Conferences 2012-2019 is available from booksellers now.
​
Diagram showing the three main themes of the conference working together.
If your proposed paper does not fit into any of these themes we might still be interested in hearing it. See information on this web page for details on how to submit.