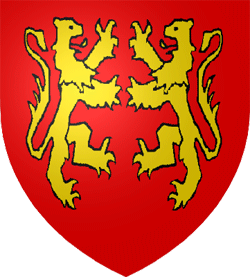 9th Annual Cyprus Conference
on Medieval, Renaissance
and Early Modern Studies
Academic Organising Committee: Dr Stella Achilleos (University of Cyprus); Dr Jane Chick (University of East Anglia, UK); Prof. James Fitzmaurice (Northern Arizona University, USA/Univerity of Sheffield, UK); Prof. Lisa Hopkins (Sheffield Hallam University, UK); Dr Sarah James (University of Kent, UK); Dr Richard Maguire (University of East Anglia, UK); Dr Michael Paraskos FRSA (City and Guilds of London Art School and Imperial College London, UK); Dr Laurence Publicover (University of Bristol, UK)
Academic Board: As above, plus: ; Dr Nicholas Coureas (Cyprus Research Centre, Cyprus); Dr Rita Severis (CVAR, Cyprus); Prof. Astrid Swenson (Bath Spa University, UK); and, Dr Violetta Trofimova (St Petersburg University, Russia)
​
General Co-ordinator: Dr Michael Paraskos FRSA (Imperial College London, UK)
* * * * * * * * * * * * * * * * * * * * * * * * * * * * * * * * * * * * * * * * * * *
I'm a paragraph. Click here to add your own text and edit me. I'm a great place for you to tell a story and let your users know a little more about you.​
Title. Double click me.
Title. Double click me.
Othello's Island 2015
at the Severis Foundation • Nicosia • Cyprus
Speaker: Lynette White (Salisbury Cathedral, UK)
Title: Benedict in the East: Why The Rule of Benedict was confined to the West
Abstract:
Much has been written on the success of the Benedictine Rule in the West and how it became the standardised form of Monasticism. However, little literature and attention had been devoted to its failure to make any impact on the Orthodox Church in Byzantium. This paper examines two explanations for Benedict's apparent confinement to the Western world.
The roots of monasticism are predominantly Eastern and Benedict's rule reflects this but despite the incorporation of many ideas and practices found in Monastic rules in the Eastern Mediterranean there was no widespread adoption or even notice taken of his "little rule written for beginners".
This paper is in two parts, the first illustrates that there was no specifically Western flavour to the Rule that prevented its adoption by Eastern Monasteries. The second explores two possible explanations for the Rule's failure to penetrate Byzantine Monastic walls: that there was not the same need or desire to reform Monastic Culture as there was in the West because the purpose and position of Byzantine Monastic life was different and that there was no power (secular or ecclesiastical) within the Empire desirous of bringing unity to Monastic establishments. There was no need in sixth century Byzantium for a revolution of Monastic Culture and at the same time St Benedict was not sufficiently different to other, Byzantine, alternatives for his Rule to be adopted in the Empire.
* * * * * * * * * * * * * * * * * * * * * * * * * * *