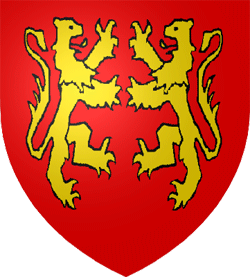 9th Annual Cyprus Conference
on Medieval, Renaissance
and Early Modern Studies
Academic Organising Committee: Dr Stella Achilleos (University of Cyprus); Dr Jane Chick (University of East Anglia, UK); Prof. James Fitzmaurice (Northern Arizona University, USA/Univerity of Sheffield, UK); Prof. Lisa Hopkins (Sheffield Hallam University, UK); Dr Sarah James (University of Kent, UK); Dr Richard Maguire (University of East Anglia, UK); Dr Michael Paraskos FRSA (City and Guilds of London Art School and Imperial College London, UK); Dr Laurence Publicover (University of Bristol, UK)
Academic Board: As above, plus: ; Dr Nicholas Coureas (Cyprus Research Centre, Cyprus); Dr Rita Severis (CVAR, Cyprus); Prof. Astrid Swenson (Bath Spa University, UK); and, Dr Violetta Trofimova (St Petersburg University, Russia)
​
General Co-ordinator: Dr Michael Paraskos FRSA (Imperial College London, UK)
* * * * * * * * * * * * * * * * * * * * * * * * * * * * * * * * * * * * * * * * * * *
I'm a paragraph. Click here to add your own text and edit me. I'm a great place for you to tell a story and let your users know a little more about you.​
Title. Double click me.
Title. Double click me.
Othello's Island 2015
at the Severis Foundation • Nicosia • Cyprus
Speaker: Professor Maureen Boulton (University of Notre Dame, USA)
Title: "Greek Mythology in the Ballades of Christine de Pizan"
Abstract:
Christine de Pizan, the fifteen-century French poet, is well-known for her use of Greek mythology in the Epistre Othéa, where she recounts and comments on the stories of Leto, Midas, Cassandra among many others. Less known are the allusions to Greek mythology in her collections of lyric poetry, especially the Cent Ballades (One Hundred Ballads), and the Autres Ballades (Other Ballads), where she uses the legends of Hero and Leander, Pegasus, Circe, and Pallas to enrich her renderings of courtly love poems. I propose in this paper to examine poems from both collections (Cent Ballades 3, 4, 45, 55, 90; Autres Ballades 14, 17) to define her use and adaptation of these Greek legends in particular lyric contexts.
* * * * * * * * * * * * * * * * * * * * * * * * * * *