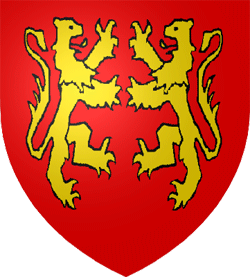 9th Annual Cyprus Conference
on Medieval, Renaissance
and Early Modern Studies
Academic Organising Committee: Dr Stella Achilleos (University of Cyprus); Dr Jane Chick (University of East Anglia, UK); Prof. James Fitzmaurice (Northern Arizona University, USA/Univerity of Sheffield, UK); Prof. Lisa Hopkins (Sheffield Hallam University, UK); Dr Sarah James (University of Kent, UK); Dr Richard Maguire (University of East Anglia, UK); Dr Michael Paraskos FRSA (City and Guilds of London Art School and Imperial College London, UK); Dr Laurence Publicover (University of Bristol, UK)
Academic Board: As above, plus: ; Dr Nicholas Coureas (Cyprus Research Centre, Cyprus); Dr Rita Severis (CVAR, Cyprus); Prof. Astrid Swenson (Bath Spa University, UK); and, Dr Violetta Trofimova (St Petersburg University, Russia)
​
General Co-ordinator: Dr Michael Paraskos FRSA (Imperial College London, UK)
* * * * * * * * * * * * * * * * * * * * * * * * * * * * * * * * * * * * * * * * * * *
I'm a paragraph. Click here to add your own text and edit me. I'm a great place for you to tell a story and let your users know a little more about you.​
Title. Double click me.
Title. Double click me.
Othello's Island 2015
at the Severis Foundation • Nicosia • Cyprus
Speaker: Arlynda Lee Boyer (University of Toronto)
Title: "The Other Interracial Marriage in Othello"
Abstract:
"Virginia Woolf once searched for Shakespeare's sister," Celia Caputi Daileader writes. "I would like to ask, where is Othello's sister?" The answer that she and several other critics arrive at is that Othello's sisters have been "pointedly erased" from history, and that their erasure has everything to do with sex. Critics, however, have been busily recovering various Dark Ladies, with all their sexual implications, within both the Shakespeare canon and early modern history. I would like to suggest another potential Dark Lady of Shakespeare, this one hidden in plain sight in a play that is all about race. I propose that "Othello's sister" is present in Othello's very own play—not Bianca, the character sometimes cast with a woman of color playing her, but Emilia. Was Emilia black?
This paper argues that the character of Emilia might be both read and cast as a black woman, and considers the interpretive and performative possibilities in such a move. First it considers the present-day uses of such a reading and discusses the ways that modern theatre practitioners have experimented with race in casting Othello. Then it suggests a sort of thought experiment: imagining a Jacobean performance tailored to the interests of the new royal family—specifically Anne's interest in black entertainers—a performance that in Emilia gives us one of the first depictions of an African woman on the English stage and an exploration of the racial and gender dynamics in not one but two interracial marriages. A black Emilia, married to a white Iago, is, critically speaking, a completely new Emilia, and a completely new—and even more richly meaningful—Othello.
* * * * * * * * * * * * * * * * * * * * * * * * * * *