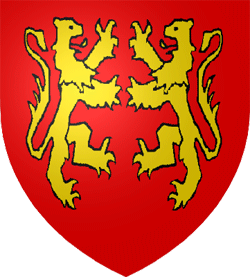 9th Annual Cyprus Conference
on Medieval, Renaissance
and Early Modern Studies
Academic Organising Committee: Dr Stella Achilleos (University of Cyprus); Dr Jane Chick (University of East Anglia, UK); Prof. James Fitzmaurice (Northern Arizona University, USA/Univerity of Sheffield, UK); Prof. Lisa Hopkins (Sheffield Hallam University, UK); Dr Sarah James (University of Kent, UK); Dr Richard Maguire (University of East Anglia, UK); Dr Michael Paraskos FRSA (City and Guilds of London Art School and Imperial College London, UK); Dr Laurence Publicover (University of Bristol, UK)
Academic Board: As above, plus: ; Dr Nicholas Coureas (Cyprus Research Centre, Cyprus); Dr Rita Severis (CVAR, Cyprus); Prof. Astrid Swenson (Bath Spa University, UK); and, Dr Violetta Trofimova (St Petersburg University, Russia)
​
General Co-ordinator: Dr Michael Paraskos FRSA (Imperial College London, UK)
* * * * * * * * * * * * * * * * * * * * * * * * * * * * * * * * * * * * * * * * * * *
I'm a paragraph. Click here to add your own text and edit me. I'm a great place for you to tell a story and let your users know a little more about you.​
Title. Double click me.
Title. Double click me.
Othello's Island 2015
at the Severis Foundation • Nicosia • Cyprus
Speaker: Dr Gaie Burnet (Independent Art Historian)
Title: "Saint as Superman: Sequencing Scenes - Continuous Narrative"
Abstract:
The inclusion of more than one time sequence of events in a single panel, known as continuous narrative, is found in the early thirteenth-century dossal of St Francis and Six Miracles by Giunta di Capitano in the Museo Nazionale di San Matteo, Pisa;[1] on the back predella of the double-sided altarpiece, The Maesta (1308-11) commissioned from Duccio for the Duomo in Siena,[2] and in The Child Brought Back to Life by St Nicholas (ca. 1332) painted originally for the Church of San Procolo at Florence by Ambrogio Lorenzetti and currently in the Uffizi.[3]
This paper will consider whether the use of continuous narrative by Tuscan artists during this period shares a common ancestry with the portrayal of miracles in such decorations as The Epistyle with Miracles of Saint Eustratios, dated to the second or third quarter of the twelfth century and currently housed in the Holy Monastery of Saint Catherine, Sinai, Egypt or whether it is a subsequent step from the inclusion of relics and reliquaries in narrative panels of the miraculous to an empirical explanation of sanctity.
[1] For an interesting positioning of Guinta's work in Pisa to those of other Tuscan artists, see Mariagiulia Burresi and Antonino Caleca, Cimabue a Pisa: La Pittura Pisana Del Duecento Da Giunta a Giotto, ed. Museo Nazionale Di San Matteo (Pisa: Pacini editore, 2005).
[2] The panel entitled: The Healing of the Man born Blind Man, was originally part of the predella sequence on the back of Duccio's double-sided altarpiece for Siena Cathedral, it is currently in the National Gallery, London.
[3] For a full discussion, see 'La Tavola di San Nicola: Santo Protettore dei Deboli e degli Indifisi', pp. 162-174, in Chiara Frugoni (ed.), Pietro E Ambrogio Lorenzetti, ed. Nicoletta Gentile Pescarolo (Firenze: Casa Editrice Le Lettere, 2010).
* * * * * * * * * * * * * * * * * * * * * * * * * * *