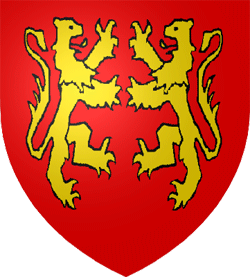 9th Annual Cyprus Conference
on Medieval, Renaissance
and Early Modern Studies
Academic Organising Committee: Dr Stella Achilleos (University of Cyprus); Dr Jane Chick (University of East Anglia, UK); Prof. James Fitzmaurice (Northern Arizona University, USA/Univerity of Sheffield, UK); Prof. Lisa Hopkins (Sheffield Hallam University, UK); Dr Sarah James (University of Kent, UK); Dr Richard Maguire (University of East Anglia, UK); Dr Michael Paraskos FRSA (City and Guilds of London Art School and Imperial College London, UK); Dr Laurence Publicover (University of Bristol, UK)
Academic Board: As above, plus: ; Dr Nicholas Coureas (Cyprus Research Centre, Cyprus); Dr Rita Severis (CVAR, Cyprus); Prof. Astrid Swenson (Bath Spa University, UK); and, Dr Violetta Trofimova (St Petersburg University, Russia)
​
General Co-ordinator: Dr Michael Paraskos FRSA (Imperial College London, UK)
* * * * * * * * * * * * * * * * * * * * * * * * * * * * * * * * * * * * * * * * * * *
I'm a paragraph. Click here to add your own text and edit me. I'm a great place for you to tell a story and let your users know a little more about you.​
Title. Double click me.
Title. Double click me.
Othello's Island 2015
at the Severis Foundation • Nicosia • Cyprus
Speaker: Dr Nina Chichinadze (Ilia State University, Georgia)
Title: "Pictorial Evidences of the Cult of the Virgin Aghiosoritissa"
Abstract:
The developed cult of the Virgin is embodied in numerous iconographic and iconic versions spread throughout the Christian world. In most cases archetype of Marian icons were icons of the Theotokos from Constantinopolitan imperial churches, chapels and monasteries. The Virgin Aghiosoritissa icon and its cult is associated to the Constantinopolitan Mariological relic – her girdle housed in the Hagia Soros (Holy Reliquary) chapel of Chalkoprateia in Constantinople. This iconographic version depicts the Virgin in half-length in the attitude of prayer addressed to her Divine Son. This image of interceeding Mother of God has also a strong eschatological connotation.
My paper focuses on the pictorial evidences elucidating the spiritual and ideological dimensions of this icon. I will analyse Byzantine and medieval Georgian visual evidences dealing with the cult of this image. In scholarly discourse concerning Aghiosoritissa is usually considered material dated back to the 11th -12th century, while 10th medieval Georgian icons of Khakhuli and Khobi provide striking examples of the earlier veneration practice of this image. The embellishment of these icons in the following periods by the social elite provides additional proof of the importance of this miracle-working icon and its direct link to social elite.
* * * * * * * * * * * * * * * * * * * * * * * * * * *