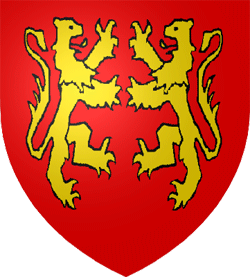 9th Annual Cyprus Conference
on Medieval, Renaissance
and Early Modern Studies
Academic Organising Committee: Dr Stella Achilleos (University of Cyprus); Dr Jane Chick (University of East Anglia, UK); Prof. James Fitzmaurice (Northern Arizona University, USA/Univerity of Sheffield, UK); Prof. Lisa Hopkins (Sheffield Hallam University, UK); Dr Sarah James (University of Kent, UK); Dr Richard Maguire (University of East Anglia, UK); Dr Michael Paraskos FRSA (City and Guilds of London Art School and Imperial College London, UK); Dr Laurence Publicover (University of Bristol, UK)
Academic Board: As above, plus: ; Dr Nicholas Coureas (Cyprus Research Centre, Cyprus); Dr Rita Severis (CVAR, Cyprus); Prof. Astrid Swenson (Bath Spa University, UK); and, Dr Violetta Trofimova (St Petersburg University, Russia)
​
General Co-ordinator: Dr Michael Paraskos FRSA (Imperial College London, UK)
* * * * * * * * * * * * * * * * * * * * * * * * * * * * * * * * * * * * * * * * * * *
I'm a paragraph. Click here to add your own text and edit me. I'm a great place for you to tell a story and let your users know a little more about you.​
Title. Double click me.
Title. Double click me.
Othello's Island 2015
at the Severis Foundation • Nicosia • Cyprus
Speaker: Dr Thomas Devaney (University of Rochester, USA)
Title: "Viejo, puto y judío: gender and conversion in late-medieval Castile"
Abstract:
In late-medieval Castile, as in other places and times, religious difference was often coded in terms of gender. Thus ballad literature, to give only one example, typically depicted Muslims as submissive, deceitful, and weak while Christian characters were aggressive and decisive, a pattern consistent with contemporary expectations for interactions between meek women and dominant men. Such rhetorical connections between gender and religion served to intensify the social hierarchies related to each. From the perspective of dominant groups in Castilian society, being a Christian also implied being a man (or a 'real man') in intelligible ways. From this perspective, only a real, Christian man could be truly Castilian. This emasculating discourse extended even to recent converts, or conversos. For instance, the converso poet Antón de Montoro described his deep and overt devotion, how he's worn out his rosary beads and his knees praying, how he eats bacon by the bucketful. And yet, as he concluded, "despite all the Christian things I do, still I'm that old, faggot Jew (viejo, puto y judío)." This paper draws on the experiences of Montoro and others to argue that the gendered depiction of converts contributed to their social marginalization and, perhaps more interestingly, to their self-perceptions and to interactions within the converso community. It demonstrates the importance of considering categories of gender in conjunction with those of ethnicity or religion.
* * * * * * * * * * * * * * * * * * * * * * * * * * *