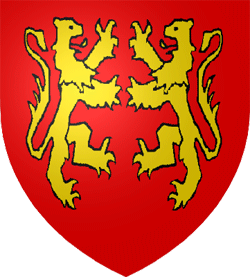 9th Annual Cyprus Conference
on Medieval, Renaissance
and Early Modern Studies
Academic Organising Committee: Dr Stella Achilleos (University of Cyprus); Dr Jane Chick (University of East Anglia, UK); Prof. James Fitzmaurice (Northern Arizona University, USA/Univerity of Sheffield, UK); Prof. Lisa Hopkins (Sheffield Hallam University, UK); Dr Sarah James (University of Kent, UK); Dr Richard Maguire (University of East Anglia, UK); Dr Michael Paraskos FRSA (City and Guilds of London Art School and Imperial College London, UK); Dr Laurence Publicover (University of Bristol, UK)
Academic Board: As above, plus: ; Dr Nicholas Coureas (Cyprus Research Centre, Cyprus); Dr Rita Severis (CVAR, Cyprus); Prof. Astrid Swenson (Bath Spa University, UK); and, Dr Violetta Trofimova (St Petersburg University, Russia)
​
General Co-ordinator: Dr Michael Paraskos FRSA (Imperial College London, UK)
* * * * * * * * * * * * * * * * * * * * * * * * * * * * * * * * * * * * * * * * * * *
I'm a paragraph. Click here to add your own text and edit me. I'm a great place for you to tell a story and let your users know a little more about you.​
Title. Double click me.
Title. Double click me.
Othello's Island 2015
at the Severis Foundation • Nicosia • Cyprus
Speaker: Dr. Filip Bul Krajník (Masaryk University, Brno, Czech Republic)
Title: "The Dreams of Three Emperors: The Journey of Achmet's Oneirocriticon from Byzantium to Bohemia"
Abstract:
Since dreams and dreaming were widely discussed phenomena throughout the Middle Ages, dreambooks were among the most popular literature in high and late medieval Europe. One work in particular, the so-called Oneirocriticon of Achmet, enjoyed especially high popularity. Written in Greek in Byzantium in the 10th century, probably for Emperor Leo VI, and translated into Latin in the late 12th century by Emperor Manuel Komnenos's court interpreter, the Oneirocriticon became one of the most important sources of later medieval and humanistic works on oneiromancy.
Apart from being the only dreambook of the period comparable to the classical work of Artemidorus, the Oneirocriticon also offers a more sophisticated methodology of interpreting dreams than other popular medieval dream manuals. Moreover, the text clearly presents royals as a privileged class of dreamers, making itself a prestigious work for rulers and the aristocracy.
From the late 13th century, vernacular versions of the Oneirocriticon began to appear, one of the first ones being in Czech (early 15th century). Although the patron of the translation is unknown, there are clues that it was the then Holy Roman King, Wenceslas IV, the translator of the work being the prominent Bohemian historiographer and Wenceslas's courtier Laurentius de Březová. Compared to other known versions, the Czech rendition is surprisingly faithful to its model, containing most of the original and not incorporating any radical changes for, for instance, religious reasons. Signs of cultural appropriations are, however, clearly discernible, and the translation is accompanied by an original foreword, placing the Byzantine text in the late medieval cultural and theological contexts. The aim of the paper will, therefore, be to outline the importance of Achmet's Oneirocriticon for medieval dream lore and describe various aspects of the inter-cultural transmission of the text, showing how the Czech translator dealt with those features of the work that might have been considered sensitive and incompatible with the target cultural milieu.
* * * * * * * * * * * * * * * * * * * * * * * * * * *