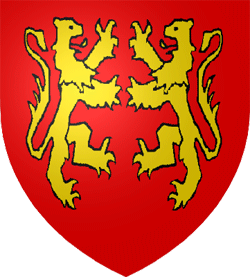 9th Annual Cyprus Conference
on Medieval, Renaissance
and Early Modern Studies
Academic Organising Committee: Dr Stella Achilleos (University of Cyprus); Dr Jane Chick (University of East Anglia, UK); Prof. James Fitzmaurice (Northern Arizona University, USA/Univerity of Sheffield, UK); Prof. Lisa Hopkins (Sheffield Hallam University, UK); Dr Sarah James (University of Kent, UK); Dr Richard Maguire (University of East Anglia, UK); Dr Michael Paraskos FRSA (City and Guilds of London Art School and Imperial College London, UK); Dr Laurence Publicover (University of Bristol, UK)
Academic Board: As above, plus: ; Dr Nicholas Coureas (Cyprus Research Centre, Cyprus); Dr Rita Severis (CVAR, Cyprus); Prof. Astrid Swenson (Bath Spa University, UK); and, Dr Violetta Trofimova (St Petersburg University, Russia)
​
General Co-ordinator: Dr Michael Paraskos FRSA (Imperial College London, UK)
* * * * * * * * * * * * * * * * * * * * * * * * * * * * * * * * * * * * * * * * * * *
I'm a paragraph. Click here to add your own text and edit me. I'm a great place for you to tell a story and let your users know a little more about you.​
Title. Double click me.
Title. Double click me.
Othello's Island 2015
at the Severis Foundation • Nicosia • Cyprus
Speaker: Dr Milda Kvizikevičiūtė (Vilnius University, Lithuania)
Title: "Reflection of the Levant in the Hierosolymitana peregrinatio (1582-1584) by M. K. Radvila (Grand Duchy of Lithuania)"
Abstract:
During the Renaissance the Levant has been a very popular traveling destination. Travelers from Great Duchy of Lithuania (hereinafter GDL) have also reached it. The first traveler from GDL was Mikalojus Kristupas Radvila Našlaitėlis (hereinafter) Radvila) (1549-1616) - a high official of GDL and famous explorer, who wrote a traveling diary"Journey to Jerusalem" (lot. Hierosolymitana peregrinatio).
The aim of the paper is to analyse reflections of the Levant in the diary and capture the cultural intersections. The cornerstone of this paper is cultural and religious differences, historical and exotic aspects of the Levant in perspective of the Renaissance traveler of GDL. The first part of the paper presents Radvila and the enviroment, which had put an impact on his worldview – social status, religion etc.
Thereafter attention will be paid to the cultural and religious differences, captured by the author. Radvila was appointed a lot of effort and time to prepare for a future trip to Jerusalem, tehrefore he allowed himself to discuss the existing truths and myths about the Levant culture. This was vividly revealed on the topic of religion, both Christianity and Islam.
The third part of the paper focuses on the exotics of the Levant region. Radvila was interested not only in the pilgrimage, but also historical sites. Nevertheless he kept writing about exotic flora and fauna. It is clear that many things was still shrouded in mystique and ignorance (apparantly this point of view has been continuing till 18th century). All this demonstrates that Lithuania was still too distant to perceive the culture of the Levant region, but it also shows deep impact of the Renaissance culture on M. K. Radvila. His traveling diary was not only fixation of interesting aspects, but also it was understood as guide to the Levant culture in GDL.
* * * * * * * * * * * * * * * * * * * * * * * * * * *