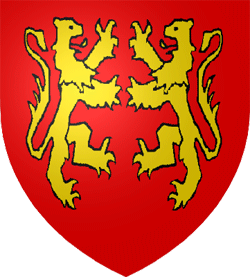 9th Annual Cyprus Conference
on Medieval, Renaissance
and Early Modern Studies
Academic Organising Committee: Dr Stella Achilleos (University of Cyprus); Dr Jane Chick (University of East Anglia, UK); Prof. James Fitzmaurice (Northern Arizona University, USA/Univerity of Sheffield, UK); Prof. Lisa Hopkins (Sheffield Hallam University, UK); Dr Sarah James (University of Kent, UK); Dr Richard Maguire (University of East Anglia, UK); Dr Michael Paraskos FRSA (City and Guilds of London Art School and Imperial College London, UK); Dr Laurence Publicover (University of Bristol, UK)
Academic Board: As above, plus: ; Dr Nicholas Coureas (Cyprus Research Centre, Cyprus); Dr Rita Severis (CVAR, Cyprus); Prof. Astrid Swenson (Bath Spa University, UK); and, Dr Violetta Trofimova (St Petersburg University, Russia)
​
General Co-ordinator: Dr Michael Paraskos FRSA (Imperial College London, UK)
* * * * * * * * * * * * * * * * * * * * * * * * * * * * * * * * * * * * * * * * * * *
I'm a paragraph. Click here to add your own text and edit me. I'm a great place for you to tell a story and let your users know a little more about you.​
Title. Double click me.
Title. Double click me.
Othello's Island 2015
at the Severis Foundation • Nicosia • Cyprus
Speaker: Prof. Sergey Lyubichankovskiy (Orenburg State Pedagogical University, Russia)
Title: "The Byzantine Heritage in the Russian Medieval Tradition: "Symphony of the Authorities" and Power of the Tsar"
Abstract:
Already at an early stage of existence of European civilization there was a development of various types of relationship of the state and church. The earliest of them appears in Byzantium. It can be called "the symphony (harmony) of the authorities". Its emergence is connected with activities of the first Christian Emperor of Rome Constantine the Great and the Emperor Justinian.
In medieval Russia Iosif Volotsky proved and has developed this concept in his well-known work "Educator". According to the Russian medieval thinkers, "the symphony of the authorities" is the union of two authorities, but with accurate observance of powers and non-interference to competence of each other. Besides, the most important task of the secular power according to this theory is protection of belief. It was very well realized by the Russian Monarchs. Striking example is Vasily II's address to the Russian metropolitan Isidor who was going to go to the Florentine Cathedral (Congress) of 1439: "If you by all means wish to go on the Cathedral, bring us from there our ancient Orthodoxy, but don't bring us anything new – we won't accept that".
Iosif Volotsky and other Russian medieval thinkers emphasized that the monarch will have to be responsible before God not only for his sins, but also for sins of his citizens. Idea of the Power as special service of religious character was formed in Russia in the Middle Ages. Therefore the power of the Ttsar has to be unlimited. At the same time, the master shouldn't break norms and a bans of the religion. In case the Tsar receded from belief, citizens are free from submission to him.
Thus, the Byzantine heritage wasn't simply accepted, but also is creatively developed in the Russian medieval tradition.
* * * * * * * * * * * * * * * * * * * * * * * * * * *