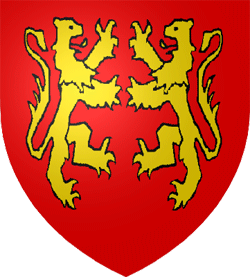 9th Annual Cyprus Conference
on Medieval, Renaissance
and Early Modern Studies
Academic Organising Committee: Dr Stella Achilleos (University of Cyprus); Dr Jane Chick (University of East Anglia, UK); Prof. James Fitzmaurice (Northern Arizona University, USA/Univerity of Sheffield, UK); Prof. Lisa Hopkins (Sheffield Hallam University, UK); Dr Sarah James (University of Kent, UK); Dr Richard Maguire (University of East Anglia, UK); Dr Michael Paraskos FRSA (City and Guilds of London Art School and Imperial College London, UK); Dr Laurence Publicover (University of Bristol, UK)
Academic Board: As above, plus: ; Dr Nicholas Coureas (Cyprus Research Centre, Cyprus); Dr Rita Severis (CVAR, Cyprus); Prof. Astrid Swenson (Bath Spa University, UK); and, Dr Violetta Trofimova (St Petersburg University, Russia)
​
General Co-ordinator: Dr Michael Paraskos FRSA (Imperial College London, UK)
* * * * * * * * * * * * * * * * * * * * * * * * * * * * * * * * * * * * * * * * * * *
I'm a paragraph. Click here to add your own text and edit me. I'm a great place for you to tell a story and let your users know a little more about you.​
Title. Double click me.
Title. Double click me.
Othello's Island 2015
at the Severis Foundation • Nicosia • Cyprus
Speaker: Dr Patrick Madigan (Heythrop College, University of London)
Title: "Expressive Individualism, the Cult of the Artist as Genius, and Milton's Lucifer"
Abstract:
In literary and cultural studies discussion of the cult of the artist has often centred on the growth of ideas of genius in the late eighteenth and early nineteenth centuries, and the subsequent universalisation and democratisation of this concept into what the Canadian philosopher Charles Taylor has called 'Expressive Individualism'.

Arguably expressive individualism has become the dominant mode of life in our time, particularly in the West. However, through a textual and philosophical analysis of John Milton's Paradise Lost, I want to trace the idea back one step further to the period of the Renaissance. At the centre of this investigation we see Milton present Lucifer as the fallen angel who rejects not only Jesus as the highest creature, but God the Father as father. Lucifer makes the ultimate statement of expressive individualism: 'I know none before me; I am self-begot'.

Although rooted in the literary and artistic Renaissance, and given impetus by later Romanticism and 'romantic Modernism', the concept of expressive individualism is very much a dominant ethic for our time. But, bringing our exploration of the Renaissance origin of this idea up to date, we might also want to question whether it is not a potentially toxic model which sets up something essentially diabolic as the archetype for human fulfilment.
* * * * * * * * * * * * * * * * * * * * * * * * * * *