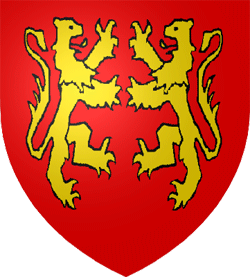 9th Annual Cyprus Conference
on Medieval, Renaissance
and Early Modern Studies
Academic Organising Committee: Dr Stella Achilleos (University of Cyprus); Dr Jane Chick (University of East Anglia, UK); Prof. James Fitzmaurice (Northern Arizona University, USA/Univerity of Sheffield, UK); Prof. Lisa Hopkins (Sheffield Hallam University, UK); Dr Sarah James (University of Kent, UK); Dr Richard Maguire (University of East Anglia, UK); Dr Michael Paraskos FRSA (City and Guilds of London Art School and Imperial College London, UK); Dr Laurence Publicover (University of Bristol, UK)
Academic Board: As above, plus: ; Dr Nicholas Coureas (Cyprus Research Centre, Cyprus); Dr Rita Severis (CVAR, Cyprus); Prof. Astrid Swenson (Bath Spa University, UK); and, Dr Violetta Trofimova (St Petersburg University, Russia)
​
General Co-ordinator: Dr Michael Paraskos FRSA (Imperial College London, UK)
* * * * * * * * * * * * * * * * * * * * * * * * * * * * * * * * * * * * * * * * * * *
I'm a paragraph. Click here to add your own text and edit me. I'm a great place for you to tell a story and let your users know a little more about you.​
Title. Double click me.
Title. Double click me.
Othello's Island 2015
at the Severis Foundation • Nicosia • Cyprus
Speaker: Nicholas James McDermott (Cardiff University, UK)
Title: "The Sweet Slaves of St John: The Hospitaller use of slaves on Cyprus."
Abstract:
This paper explores the relationship between the Hospitallers and slavery in the 14th and 15th century, with the primary focus being on the use of slave on Cyprus.
The Hospitaller slave system on Cyprus was different from that of Rhodes, slaves were manumitted with harsh conditions that made it clear they were not free and ensured that the order had continued control over them. Additionally the slaves were far more agricultural, primarily producing sugar.
The importance of sugar production to the Hospitallers is a key factor in understanding the importance of slavery to the Hospitallers. The slaves involved in sugar production were an economic force. They provided a significant portion of the Hospitallers income, often more than 15% the orders total income.
The development of the sugar industry in this period took on, what might be termed, industrial proportions indicating a shift in the scale of the plantation exploitation of slave labour analogous in some ways to later New World context. Prior to the first crusade sugar was produced domestically in small quantities and was of inferior quality. Production on Cyprus led to innovation and the Hospitallers were at the fore of this innovation, Kolossi had a pulp extraction process that was unique to Cyprus.
This paper is a critical reassessment of the relationship between the Hospitallers and slavery; I will show this relationship to be stable and not an anomaly. I am challenging the conception of medieval slavery as domestic. Additionally the Hospitallers not only made use of labour from enslaved Christians but actively sought Christian slaves to work on their plantations. This was justified as a means of preventing Christian slaves falling into Saracen hands. The Hospitallers had no problem with using slaves and the funds produced by the slaves on Cyprus helped to ensure the survival of the order.
* * * * * * * * * * * * * * * * * * * * * * * * * * *