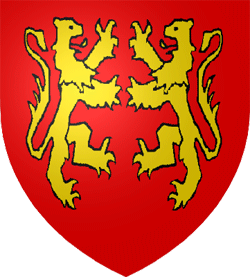 9th Annual Cyprus Conference
on Medieval, Renaissance
and Early Modern Studies
Academic Organising Committee: Dr Stella Achilleos (University of Cyprus); Dr Jane Chick (University of East Anglia, UK); Prof. James Fitzmaurice (Northern Arizona University, USA/Univerity of Sheffield, UK); Prof. Lisa Hopkins (Sheffield Hallam University, UK); Dr Sarah James (University of Kent, UK); Dr Richard Maguire (University of East Anglia, UK); Dr Michael Paraskos FRSA (City and Guilds of London Art School and Imperial College London, UK); Dr Laurence Publicover (University of Bristol, UK)
Academic Board: As above, plus: ; Dr Nicholas Coureas (Cyprus Research Centre, Cyprus); Dr Rita Severis (CVAR, Cyprus); Prof. Astrid Swenson (Bath Spa University, UK); and, Dr Violetta Trofimova (St Petersburg University, Russia)
​
General Co-ordinator: Dr Michael Paraskos FRSA (Imperial College London, UK)
* * * * * * * * * * * * * * * * * * * * * * * * * * * * * * * * * * * * * * * * * * *
I'm a paragraph. Click here to add your own text and edit me. I'm a great place for you to tell a story and let your users know a little more about you.​
Title. Double click me.
Title. Double click me.
Othello's Island 2015
at the Severis Foundation • Nicosia • Cyprus
Speaker: Evangelia Papoulia (Courtauld Institute of Art, UK)
Title: Gregory XIII (1572-85): The Idea of Union
Abstract:
The potential of a union between the Eastern and Western Church constituted one of the focal points of Gregory XIII's (1572-85) papacy. It is an aspect of his reign that remains understudied, and yet crucial because it shows how the Roman Catholic Church understood the Orthodox doctrine as being a vital and integral part of Christianity. This becomes of particular importance, when considering the effort of the Catholic Church to reposition, reintroduce and re-establish itself in a period of religious turmoil, given the constant Protestant expansion in the North and the established, but always threatening, presence of the Ottoman Empire in the East.
This paper seeks to discuss the political and ecclesiastical aspirations of this possible union, and especially how these ideas were expressed visually in Rome through specific artistic and architectural commissions. The foundation of the Greek College in Rome in 1576 together with the construction of its liturgical church, San Atanasio dei Greci (1581-83) will constitute the starting point of my discussion. The aim of the College, as well as specific features of the church, will be brought to the foreground in order to discuss how the potential union was being practically pursued and aesthetically conceived.
I will further refer to the idea of Union by looking at how it was directly or indirectly expressed in other Gregorian commissions that may be seen in relation to the Greek College and the church, such as the decoration of the Gregorian chapel in St. Peter's (1578-85), the Gallery of the Maps (1578-81) and the Tower of the Winds (1581-83) in the Vatican palace. Crucial to my discussion will also be the Reform of the Calendar (1578-82), which upon acceptance alluded to the harmonious union.
* * * * * * * * * * * * * * * * * * * * * * * * * * *