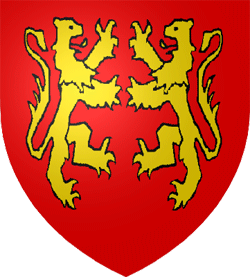 9th Annual Cyprus Conference
on Medieval, Renaissance
and Early Modern Studies
Academic Organising Committee: Dr Stella Achilleos (University of Cyprus); Dr Jane Chick (University of East Anglia, UK); Prof. James Fitzmaurice (Northern Arizona University, USA/Univerity of Sheffield, UK); Prof. Lisa Hopkins (Sheffield Hallam University, UK); Dr Sarah James (University of Kent, UK); Dr Richard Maguire (University of East Anglia, UK); Dr Michael Paraskos FRSA (City and Guilds of London Art School and Imperial College London, UK); Dr Laurence Publicover (University of Bristol, UK)
Academic Board: As above, plus: ; Dr Nicholas Coureas (Cyprus Research Centre, Cyprus); Dr Rita Severis (CVAR, Cyprus); Prof. Astrid Swenson (Bath Spa University, UK); and, Dr Violetta Trofimova (St Petersburg University, Russia)
​
General Co-ordinator: Dr Michael Paraskos FRSA (Imperial College London, UK)
* * * * * * * * * * * * * * * * * * * * * * * * * * * * * * * * * * * * * * * * * * *
I'm a paragraph. Click here to add your own text and edit me. I'm a great place for you to tell a story and let your users know a little more about you.​
Title. Double click me.
Title. Double click me.
Othello's Island 2015
at the Severis Foundation • Nicosia • Cyprus
Speaker: Dr. Michael Paraskos (City and Guilds of London School of Art and Cyprus College of Art)
Title: "The Impact of Cyprus on Venetian Art (Actual and Possible)"
Abstract:
Despite being a small island there is a strong case to be made that Cyprus had a disproportionately large impact on creative minds in Western Europe during the medieval and renaissance periods, gaining a place in Chaucer's Canterbury Tales, Shakespeare's Othello and numerous other literary texts during the period. Research has also been done on the impact of Western, and particularly Italian art on the visual art of Cyprus, but there is also direct and circumstantial evidence for a Cypriot impact on Western art.
The most direct evidence is the presence of the painter Giovanni di Cipro (John of Cyprus) in Venice, at least by the 1580s, not long after the Turkish conquest of Cyprus. But indirect evidence of Cyprus impacting the Western cultural consciousness comes from works like Titian's Flaying of Marsyas (c. 1575) and possibly other renaissance masters using Cypriot themes in their art in the aftermath of the traumatic loss of the Kingdom of Cyprus to the Turks.
* * * * * * * * * * * * * * * * * * * * * * * * * * *