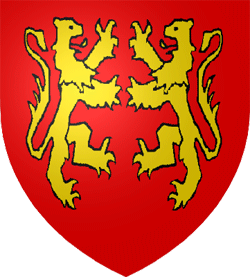 9th Annual Cyprus Conference
on Medieval, Renaissance
and Early Modern Studies
Academic Organising Committee: Dr Stella Achilleos (University of Cyprus); Dr Jane Chick (University of East Anglia, UK); Prof. James Fitzmaurice (Northern Arizona University, USA/Univerity of Sheffield, UK); Prof. Lisa Hopkins (Sheffield Hallam University, UK); Dr Sarah James (University of Kent, UK); Dr Richard Maguire (University of East Anglia, UK); Dr Michael Paraskos FRSA (City and Guilds of London Art School and Imperial College London, UK); Dr Laurence Publicover (University of Bristol, UK)
Academic Board: As above, plus: ; Dr Nicholas Coureas (Cyprus Research Centre, Cyprus); Dr Rita Severis (CVAR, Cyprus); Prof. Astrid Swenson (Bath Spa University, UK); and, Dr Violetta Trofimova (St Petersburg University, Russia)
​
General Co-ordinator: Dr Michael Paraskos FRSA (Imperial College London, UK)
* * * * * * * * * * * * * * * * * * * * * * * * * * * * * * * * * * * * * * * * * * *
I'm a paragraph. Click here to add your own text and edit me. I'm a great place for you to tell a story and let your users know a little more about you.​
Title. Double click me.
Title. Double click me.
Othello's Island 2015
at the Severis Foundation • Nicosia • Cyprus
Speaker: Professor Tim Prentki (University of Winchester, UK)
Title: 'This Bare Island': Insular Geographies in Shakespeare's Theatre
Abstract:
The paper will explore the notion of the island in Shakespeare's plays by focussing upon the meta-theatrical parallel between the bordered, enclosed space of an island and the confines of the stage in a theatre. Islands will be examined for their powers to act as places of enchantment; be that for good or for evil ends. The plays to be considered will principally be Twelfth Night (though not actually an island, Illyria with its sea coast is a place of enchantment, cut off from the rest of the world), Othello and The Tempest.
The analysis of Othello will look particularly at the contrast between the open, trading city of Venice and the closed, island community of Cyprus where, once the storm has seen off the Turkish threat, there is an unrelenting focus upon the intimacies of domestic relations, unencumbered by those considerations of state in which Othello excelled. The island is the instrument for placing him in territory, physically and metaphysically, where he is unsure of himself and lacks precedents for action. Typically, Shakespeare's theatre is global; roaming over different countries and historical periods to take in the great events of human conflict. The island is the strategic choice which underpins those plays in which he opted to concentrate upon the conflicts at the heart of human relationships.
* * * * * * * * * * * * * * * * * * * * * * * * * * *