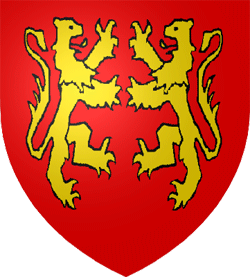 9th Annual Cyprus Conference
on Medieval, Renaissance
and Early Modern Studies
Academic Organising Committee: Dr Stella Achilleos (University of Cyprus); Dr Jane Chick (University of East Anglia, UK); Prof. James Fitzmaurice (Northern Arizona University, USA/Univerity of Sheffield, UK); Prof. Lisa Hopkins (Sheffield Hallam University, UK); Dr Sarah James (University of Kent, UK); Dr Richard Maguire (University of East Anglia, UK); Dr Michael Paraskos FRSA (City and Guilds of London Art School and Imperial College London, UK); Dr Laurence Publicover (University of Bristol, UK)
Academic Board: As above, plus: ; Dr Nicholas Coureas (Cyprus Research Centre, Cyprus); Dr Rita Severis (CVAR, Cyprus); Prof. Astrid Swenson (Bath Spa University, UK); and, Dr Violetta Trofimova (St Petersburg University, Russia)
​
General Co-ordinator: Dr Michael Paraskos FRSA (Imperial College London, UK)
* * * * * * * * * * * * * * * * * * * * * * * * * * * * * * * * * * * * * * * * * * *
I'm a paragraph. Click here to add your own text and edit me. I'm a great place for you to tell a story and let your users know a little more about you.​
Title. Double click me.
Title. Double click me.
Othello's Island 2015
at the Severis Foundation • Nicosia • Cyprus
Speaker: Nicole Roberts (Temple University, USA)
Title: The Dichotomy of the Virgin and the Whore: A Visual and Literary Exploration of the Stereotypical Gendering of Shakespeare's Desdemona
Abstract:
Shakespeare's plays are filled with elaborate descriptions, or verbal fictions, that create an ekphrastic experience. Juan Luis Vives, in de causis corruptarum atrium, built on Plutarch's foundation and stated, "a poem is a speaking picture and a picture is a silent poem; so the teacher of the audience is both painter and poet." Thus, viewing Shakespeare as both painter and poet it is possible to transform his verbal descriptions into assumed imagery. Based on Shakespeare's descriptions of gender, and the pivotal role it played in Othello, I question how this verbal fiction could reinvent itself in Renaissance painting? I will argue that because of the established history of painting and poetry and, therefore, theater, it is plausible to take Desdemona, from Shakespeare's Othello, and analyze her using a combination of visual culture, textual evidence, and the Mythos of Venice. The visual arts, in this instance, further emphasize gender dichotomies and provide insight into the manipulation of Desdemona's characterization.
More specifically, the dichotomy I would like to focus on is that of the virgin and the whore and the relationship to Desdemona's transition from Venice to Cyprus. Through the Mythos of Venice, the city is identified with the figures of the Virgin Mary and the goddess Venus and this is reflected in Desdemona's characterization. By analyzing visual representations of the Virgin and Venus and comparing them to specific passages in Othello, I will argue that Shakespeare's dichotomy of virgin and whore similarly embodied gender stereotypes represented in Renaissance painting and, furthermore, emphasized Desdemona's transformation upon entering Cyprus.
It is through her transition, from Venice to Cyprus, that the dichotomy and plot are realized and visual culture further illuminates this transmutation of gender stereotypes.
* * * * * * * * * * * * * * * * * * * * * * * * * * *