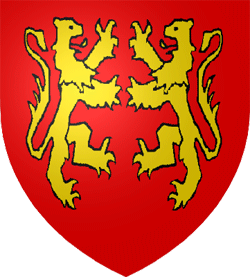 9th Annual Cyprus Conference
on Medieval, Renaissance
and Early Modern Studies
Academic Organising Committee: Dr Stella Achilleos (University of Cyprus); Dr Jane Chick (University of East Anglia, UK); Prof. James Fitzmaurice (Northern Arizona University, USA/Univerity of Sheffield, UK); Prof. Lisa Hopkins (Sheffield Hallam University, UK); Dr Sarah James (University of Kent, UK); Dr Richard Maguire (University of East Anglia, UK); Dr Michael Paraskos FRSA (City and Guilds of London Art School and Imperial College London, UK); Dr Laurence Publicover (University of Bristol, UK)
Academic Board: As above, plus: ; Dr Nicholas Coureas (Cyprus Research Centre, Cyprus); Dr Rita Severis (CVAR, Cyprus); Prof. Astrid Swenson (Bath Spa University, UK); and, Dr Violetta Trofimova (St Petersburg University, Russia)
​
General Co-ordinator: Dr Michael Paraskos FRSA (Imperial College London, UK)
* * * * * * * * * * * * * * * * * * * * * * * * * * * * * * * * * * * * * * * * * * *
I'm a paragraph. Click here to add your own text and edit me. I'm a great place for you to tell a story and let your users know a little more about you.​
Title. Double click me.
Title. Double click me.
Othello's Island 2015
at the Severis Foundation • Nicosia • Cyprus
Speaker: Professor David Rollo (University of Southern California)
Title: "Christian Exegesis, Demonic Interpretation and Early Romance"
Abstract:
Early in Wace's Roman de Brut, Brut and his followers stop at the island of Leogice on the journey that will eventually take them to Britain. There they consult the goddess of Diana, anxious to receive word of their fate. The goddess visits Brut in a dream and foretells how he will found a New Troy on the isle of Albion. The words of the pagan goddess serve as a vastly abbreviated yet accurate prolepsis of the rest of the romance, which does indeed recount the foundation of Troie Nove and the glorious achievements of Brut's descendants. In this, they function very much as their Latin paradigm in Geoffrey of Monmouth's Historia regum Britanniae. Wace, however, diverges from Geoffrey in one crucial detail: in highly Augustinian manner, he identifies Diana as "a devil who deceived people by enchantment" ("Diables esteit, ki la gent / Deceveit par enchantement" [637-38]). This has the effect of undermining the veracity of Diana's prediction of future Insular glories and, by extension, the rest of the romance itself: first articulated by a devil, the history of the British kings emerges a tissue of demonic falsehood contrived to deceive. The Roman de Brut, therefore, emerges as a prima facie paradox: a romance of almost 15000 lines that very close to its beginning subverts its own claims to historical veracity and aligns itself with a seductive devilry antithetical to the Augustinian City of God and the truthful history of Christian culture.
Through close readings of such dramatizations of magical seduction, I shall argue that the romance, as a genre, very close to its origins identifies itself as everything Augustine urges the Christian to repudiate in pagan culture: it is not simply fiction that ultimately yields a truth from behind the veils of its own contrivance; it is also enjoyable, a form of carnal delight that Augustine in the Confessions associates with the death of the soul. Self-promotingly artifice, self-endorsingly a source of pleasure, the romance, I conclude, represents one of the most audacious and liberating epistemological innovations of the twelfth-century renaissance.
* * * * * * * * * * * * * * * * * * * * * * * * * * *