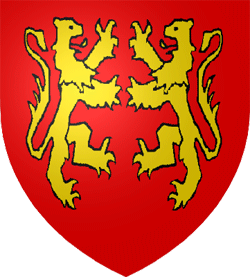 9th Annual Cyprus Conference
on Medieval, Renaissance
and Early Modern Studies
Academic Organising Committee: Dr Stella Achilleos (University of Cyprus); Dr Jane Chick (University of East Anglia, UK); Prof. James Fitzmaurice (Northern Arizona University, USA/Univerity of Sheffield, UK); Prof. Lisa Hopkins (Sheffield Hallam University, UK); Dr Sarah James (University of Kent, UK); Dr Richard Maguire (University of East Anglia, UK); Dr Michael Paraskos FRSA (City and Guilds of London Art School and Imperial College London, UK); Dr Laurence Publicover (University of Bristol, UK)
Academic Board: As above, plus: ; Dr Nicholas Coureas (Cyprus Research Centre, Cyprus); Dr Rita Severis (CVAR, Cyprus); Prof. Astrid Swenson (Bath Spa University, UK); and, Dr Violetta Trofimova (St Petersburg University, Russia)
​
General Co-ordinator: Dr Michael Paraskos FRSA (Imperial College London, UK)
* * * * * * * * * * * * * * * * * * * * * * * * * * * * * * * * * * * * * * * * * * *
I'm a paragraph. Click here to add your own text and edit me. I'm a great place for you to tell a story and let your users know a little more about you.​
Title. Double click me.
Title. Double click me.
Othello's Island 2015
at the Severis Foundation • Nicosia • Cyprus
Speaker: Dr. Alexandra Stachurová (Masaryk University, Brno, Czech Republic)
Title: ""By My Troth, She's a Whore": Sexually Available Women in the City Comedies of Thomas Middleton"
Abstract:
Thomas Middleton (1580-1627) was an English Jacobean playwright. In his city comedies, Middleton describes the life of Jacobean London and its inhabitants. A significant role in these comedies is given to sexually available women, in several cases accompanied by allusions to historic Western caricatures of Turkish or Muslim males as a men blinded by lust. Be it courtesans, prostitutes, adulterous wives, kept women, or simply girls who fall prey to false promises, the fate of these women in Middleton's plays is very much the same. They use their wit and manage to get married to some fool.
Making use of the examples of A Chaste Maid in Cheapside (1613), A Mad World, My Masters (1605), Michaelmas Term (1604), A Trick to Catch the Old One (1605), and Your Five Gallants (1607), this paper introduces the sexually available female characters of Middleton's city comedies, looks into the ways Middleton treats such characters, explores the typical framework of these characters in plots, and tries to answer the question if Middleton's view on Jacobean women is too harsh, pragmatic, or even sympathetic.
* * * * * * * * * * * * * * * * * * * * * * * * * * *