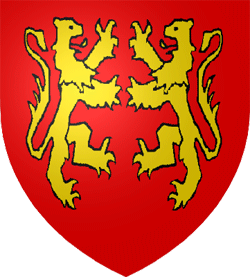 9th Annual Cyprus Conference
on Medieval, Renaissance
and Early Modern Studies
Academic Organising Committee: Dr Stella Achilleos (University of Cyprus); Dr Jane Chick (University of East Anglia, UK); Prof. James Fitzmaurice (Northern Arizona University, USA/Univerity of Sheffield, UK); Prof. Lisa Hopkins (Sheffield Hallam University, UK); Dr Sarah James (University of Kent, UK); Dr Richard Maguire (University of East Anglia, UK); Dr Michael Paraskos FRSA (City and Guilds of London Art School and Imperial College London, UK); Dr Laurence Publicover (University of Bristol, UK)
Academic Board: As above, plus: ; Dr Nicholas Coureas (Cyprus Research Centre, Cyprus); Dr Rita Severis (CVAR, Cyprus); Prof. Astrid Swenson (Bath Spa University, UK); and, Dr Violetta Trofimova (St Petersburg University, Russia)
​
General Co-ordinator: Dr Michael Paraskos FRSA (Imperial College London, UK)
* * * * * * * * * * * * * * * * * * * * * * * * * * * * * * * * * * * * * * * * * * *
I'm a paragraph. Click here to add your own text and edit me. I'm a great place for you to tell a story and let your users know a little more about you.​
Title. Double click me.
Title. Double click me.
Othello's Island 2015
at the Severis Foundation • Nicosia • Cyprus
Speaker: Cynthia Shazia Bergeron-Zaidi (McGill University, Canada)
Title: The Renaissance Diary: From Mary to Anarkali: Akbar's Annals and Renaissance Imagery.
Abstract:
Sixteenth century Mughal India saw the dawn of what Anna Suvorova refers to as the "historical-myths," hoaxes that pass for history and ultimately permeate it. Although not included in the Akbarname, Emperor Akbar's memoirs, the story of the courtesan Anarkali is now a commonplace of Indian film, theater, literature and art. As the story goes, the protagonist, winning the affections of the King and his son, chose the former for the lattera crime for which she was later punished by being shut in a tower and left for dead. Usurping his father's throne, Salim erected a tomb to commemorate the tragic ending of his lover 15 years later, but the courtesan's were never found; hence, the origins of the myth are still hotly debated.
This paper takes as its object the first known representation of Anarkali, a gold- on-paper entitled Portrait of a Noble Lady (Anarkali) (1600s), and compares it to the Renaissance-inspired images found in the King's memoirs. In 1579, the Portugese Jesuit missionaries Rudolf Aquaviva, Anthony Monserrate and Francis Henriquez found their way to the Mughal courts and bestowed upon the King a treasure trove of prints by Michelangelo, Raphael, Taddeo Zuccaro, Albrecht Durer and Martin de Vos, most of which were religious in character. The result of this cultural exchange, as art historian Milo Cleveland Beach writes, is that art in the sixteenth-century Mughal India, became "almost exclusively an art of portraiture," and possessed a "flesh-and-blood quality."[1]
Against the grain of Bailey's assumptions, I will argue that this painting of Anarkali is both formally and philosophically akin to the birthing scenes in the Akbarname, Islamic translations of Catholic devotional images, with attention to how this representation of Anarkali is tied into and inextricable from, earlier representations of Mary: the vessel.
[1] Beach exposits that Mughal images reached Europe as early as 1619, and Mughal painting in turn was inflect by the techniques of light and shade, that is, tone and subtle spatial recession. Milo Cleveland Beach, The New Cambridge History of India: Mughal and Rajput Painting (Cambridge University Press, 1992) xxxi.
* * * * * * * * * * * * * * * * * * * * * * * * * * *