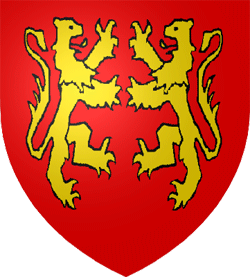 9th Annual Cyprus Conference
on Medieval, Renaissance
and Early Modern Studies
Academic Organising Committee: Dr Stella Achilleos (University of Cyprus); Dr Jane Chick (University of East Anglia, UK); Prof. James Fitzmaurice (Northern Arizona University, USA/Univerity of Sheffield, UK); Prof. Lisa Hopkins (Sheffield Hallam University, UK); Dr Sarah James (University of Kent, UK); Dr Richard Maguire (University of East Anglia, UK); Dr Michael Paraskos FRSA (City and Guilds of London Art School and Imperial College London, UK); Dr Laurence Publicover (University of Bristol, UK)
Academic Board: As above, plus: ; Dr Nicholas Coureas (Cyprus Research Centre, Cyprus); Dr Rita Severis (CVAR, Cyprus); Prof. Astrid Swenson (Bath Spa University, UK); and, Dr Violetta Trofimova (St Petersburg University, Russia)
​
General Co-ordinator: Dr Michael Paraskos FRSA (Imperial College London, UK)
* * * * * * * * * * * * * * * * * * * * * * * * * * * * * * * * * * * * * * * * * * *
Costs and Delegate Registration (all sums are quoted in euro - €)
​
Registration is now open
​
Conference Attendance Fee:
​
Standard Rate for Employed Academics - conference attendance fee: €100

Reduced Rate for Low-Waged Academics (earning less than €30,000 per year): €75

Reduced Rate for Registered Students - conference attendance fee: €50

Unwaged Rate - conference attendance fee: €50
​
The conference fee includes lunch on 6, 7 amd 8 April only, but not any other meals.
​
We do not ask for proof of your wage status, but ask for honesty from everyone registering for the conference in the interest of the wide conference community.
​
Other Fees (optional):
​
Optional day trip by coach: €35
Optional group evening meal: €40
​
You will be responsible for your own travel arrangements and accommodation costs. The conference does not operate a bursary scheme.
​
We regret this year's event has been cancelled due to the corona virus outbreak
​
For a list of possible hotels and travel arrangements please click here.
* * * * * * * * * * * * * * * * * * * * * * * * * * *