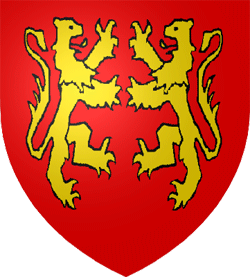 9th Annual Cyprus Conference
on Medieval, Renaissance
and Early Modern Studies
Academic Organising Committee: Dr Stella Achilleos (University of Cyprus); Dr Jane Chick (University of East Anglia, UK); Prof. James Fitzmaurice (Northern Arizona University, USA/Univerity of Sheffield, UK); Prof. Lisa Hopkins (Sheffield Hallam University, UK); Dr Sarah James (University of Kent, UK); Dr Richard Maguire (University of East Anglia, UK); Dr Michael Paraskos FRSA (City and Guilds of London Art School and Imperial College London, UK); Dr Laurence Publicover (University of Bristol, UK)
Academic Board: As above, plus: ; Dr Nicholas Coureas (Cyprus Research Centre, Cyprus); Dr Rita Severis (CVAR, Cyprus); Prof. Astrid Swenson (Bath Spa University, UK); and, Dr Violetta Trofimova (St Petersburg University, Russia)
​
General Co-ordinator: Dr Michael Paraskos FRSA (Imperial College London, UK)
* * * * * * * * * * * * * * * * * * * * * * * * * * * * * * * * * * * * * * * * * * *
If you are interested in giving a talk at the conference please submit a proposal (abstract) for a paper. Standard papers are 20 minutes long, followed by 5 or 10 minutes for questions.
​All papers must be delivered in English and in person by the author of the paper. We will consider papers to be delivered at a distance - such as via Zoom, but please indicate if you want to deliver you paper in person or via Zoom on your submission.
​
Initial abstracts should be not more than 300 words in length, and must be written in English. They can be submitted any of the following formats: PDF, Microsoft Word (Doc or Docx), Open Office or Apple Pages.
​
PLEASE ENSURE THE FIRST PAGE OF YOUR PROPOSAL CARRIES THE FOLLOWING INFORMATION:​

1. Your title (eg. Mr, Ms, Dr, Prof. etc.) and full name
2. Your institutional affiliation (if any)
3. Your postal address, e'mail address and telephone number
4. The title of your proposed paper
To submit your paper send it to m.paraskos@imperial.ac.uk with the subject line Conference 2022.

If you have any problems with the submission process please e'mail Dr Michael Paraskos at m.paraskos@imperial.ac.uk
​
The deadline for submissions of proposals is 30 November 2021. Early submission is strongly advised.
Decisions on whether to accept papers will be made by 31 December 2021
​
We are a multi-disciplinary conference, so all aspects of the medieval (c. AD 500 to c. 1500) and early modern (c.1400 to c.1700) worlds are of interest to us, including non-Western subjects,. However for 2020 we are particularly keen on papers relating to:
​
• Shakespeare and his Contemporaries, and the Mediterranean
• Shakespeare and his Contemporaries, and Material History
• The Joy of Text? Teaching Shakespeare and Early Modern Drama Today
• All aspects of Early Modern Women Writers (c.1400 to c.1700)
• Medieval Travel and Tales of Travel
• The Byzantine Image in the West
• The Medieval World
• Renaissance Culture and Society and other aspects of the medieval and/or renaissance world
* * * * * * * * * * * * * * * * * * * * * * * * * * *