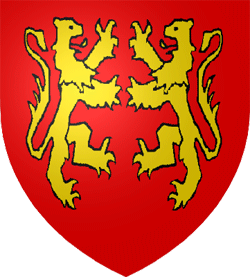 9th Annual Cyprus Conference
on Medieval, Renaissance
and Early Modern Studies
Academic Organising Committee: Dr Stella Achilleos (University of Cyprus); Dr Jane Chick (University of East Anglia, UK); Prof. James Fitzmaurice (Northern Arizona University, USA/Univerity of Sheffield, UK); Prof. Lisa Hopkins (Sheffield Hallam University, UK); Dr Sarah James (University of Kent, UK); Dr Richard Maguire (University of East Anglia, UK); Dr Michael Paraskos FRSA (City and Guilds of London Art School and Imperial College London, UK); Dr Laurence Publicover (University of Bristol, UK)
Academic Board: As above, plus: ; Dr Nicholas Coureas (Cyprus Research Centre, Cyprus); Dr Rita Severis (CVAR, Cyprus); Prof. Astrid Swenson (Bath Spa University, UK); and, Dr Violetta Trofimova (St Petersburg University, Russia)
​
General Co-ordinator: Dr Michael Paraskos FRSA (Imperial College London, UK)
* * * * * * * * * * * * * * * * * * * * * * * * * * * * * * * * * * * * * * * * * * *
Social Events at the Conference
​
In common with most other conferences lasting several days we organise a number of social events during the conference, which delegates are welcome to attend.
Many of these are organised much nearer the event itself, but at the 2017 conference they included a specially-organised theatrical performance by students from Sheffield Hallam University and the University of Sheffield of a new play on Margaret Cavendish and Virginia Woolf, written by Jim Fitzmaurice and directed by Henry Bell.
​
There was also a music and wine reception, featuring music from operas with a Cyprus connection. We organised a walking tour of the medieval buildings of Nicosia during one evening, and a popular coach trip to see some of the medieval sites further afield, including Kolossi Castle and St Neofytos Monastery. And, there was the evening keynote lecture, delivered by Professor Patricia Fortini Brown, followed by a gala dinner at CVAR's Balthazar Restaurant.
Most of these events are free to attend, but some (the meal and coach trip) have a small charge.
​
Conference Coach Trip 2020 (optional)
Thursday, 9 April 2019
Every year on the Othello's Island conference we try to arrange a coach trip out to see some of the stunning medieval and renaissance sites of Cyprus. This year is no different.
Our plan (STC) is to drive south west from Nicosia, to visit the medieval castle and centre of the sugar trade once controlled by the Knight's Templar, at Kolossi.. From here we move on to the remains of the medieval sugar mill and museum at Kouklia, and then drive to the monastery of St Neophytos for lunch and to see the thirteenth-century painted caves of the hermit St Neophytos. From here we will travel to Kato Paphos to see the UNESCO-listed mosaics, dating from the 4th and 5th centuries AD, which show a mixture of pagan and early Christian iconography.
Informal and enjoyable, the coach trip is always popular event on the conference.
​
The coach fee is 30 euro (€30) per person, not including lunch or entrance fees.
​
* * * * * * * * * * * * * * * * * * * * * * * * * * *