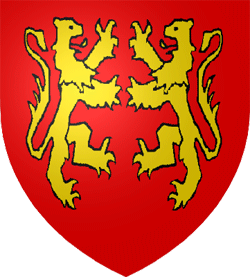 9th Annual Cyprus Conference
on Medieval, Renaissance
and Early Modern Studies
Academic Organising Committee: Dr Stella Achilleos (University of Cyprus); Dr Jane Chick (University of East Anglia, UK); Prof. James Fitzmaurice (Northern Arizona University, USA/Univerity of Sheffield, UK); Prof. Lisa Hopkins (Sheffield Hallam University, UK); Dr Sarah James (University of Kent, UK); Dr Richard Maguire (University of East Anglia, UK); Dr Michael Paraskos FRSA (City and Guilds of London Art School and Imperial College London, UK); Dr Laurence Publicover (University of Bristol, UK)
Academic Board: As above, plus: ; Dr Nicholas Coureas (Cyprus Research Centre, Cyprus); Dr Rita Severis (CVAR, Cyprus); Prof. Astrid Swenson (Bath Spa University, UK); and, Dr Violetta Trofimova (St Petersburg University, Russia)
​
General Co-ordinator: Dr Michael Paraskos FRSA (Imperial College London, UK)
* * * * * * * * * * * * * * * * * * * * * * * * * * * * * * * * * * * * * * * * * * *
The Speakers for the 2020 Conference (Provisional List)
​
KEYNOTES
​
Dr Steven Donachie (University of Swansea, UK) Provisional topic: 'Aimery de Lusignan: The First King of Cyprus, 1197-1205'
​
Professor Sarah Ross (Victoria University of Wellington, New Zealand). Provisional topic: The Renaissance Complaint
​
Professor John Watkins (University of Minnesota, USA). Provisional topic: Dynastic Marriages in the Mediterranean during the mediaeval and early modern periods.
​
SPEAKERS
​
Jane Chick (University of East Anglia, UK)
'The Scallop Shell: from Aphrodite to St James, and lots of bits in between'
​
Laurence Publicover (University of Bristol, UK)
'What did the Cardinal see, and why did he see it? The Duchess of Malfi and English Renaissance tragedy'
​
Sarah James (University of Kent, UK)
Subject to be Confirmed
​
Richard Maguire (University of East Anglia, UK)
'Later, late Antique Basilicas on Cyprus: a narrative'
​
Harald Freidl (University of Vienna, Austria)
'Male Desire vs. Female Agency in Margaret Cavendish's The Unnatural Tragedy: The Topicality of a Seventeenth-Century Closet Play.'
​
Juan Santana Pérez (Universidad Las Palmas Gran Canaria, Spain)
'Saint Brandan in the imaginary of the African Atlantic islands'
​
Anni Hella (University of Turku, Finland)
'Council of Ferrara–Florence and manuscripts: building and breaking relations between East and West'
​
Javier Luis Álvarez Santos (CHAM/Universidade Nova de Lisboa, Portugal)
'Identity and otherness in the narrative texts about the Macaronesian islands since the Late Middle Ages to the Atlantic globalisation'
Dr. Ann E. Zimo (University of New Hampshire, USA)
'For Whom the Bells Tolled: Cultural Encounters through Sound in the Crusader States'
​
Tea Karchava (Ivane Javakhishvili Tbilisi State University, Georgia)
'Georgia in the context: Levant Company Agents about European-Safavid relations during "Long Turkish War"'
​
Dan Mills (Chattahoochee Technical College, USA)
The Other Scottish Play: Sawney Bean, Cannibalism, and Shakespeare's Titus Andronicus
​
Dr. Kelsey Ridge (Wellesley College, USA)
'Christian and Heathen: Othello and the Coptic Church'
​
Dr Peter Zervos (The American College of Greece – Deree College, Greece)
'Monstrous Service: Iago's Oath and the Sacrament of Villainy'
​
Sean Ferrier and Lisa Walters (Liverpool Hope University, UK)
'Hamlet and Lucretian Anxiety'
​
Ilia Agafonov Stanislavovich (Russian State University for the Humanities (RSUH), Moscow)
'The image of the Byzantine Empire in the ideology of the Early Modern Russia'
​
Dr. Anup Kumar Dey (Assam University (A Central University), India)
'Comedy of Errors in Bengali and Hindi Cinema in India: Politics/ Poetics of Shakespeare Adaptation'
​
Dipendu Das (Assam University, Silchar, Assam, India)
'Stage as an Extension of Classroom: The Tempest in a Village School of Southern Assam of India in 1968'
​
Lisa Hopkins (Sheffield Hallam University, UK)
'Othello in its first performances'
​
Nicholas Coureas (Cyprus Research Centre, Cyprus)
'The churches of fifteenth-century Famagusta and their non-liturgical functions
(1448-1474)'
​
​
This list of speakers is provisional and may be subject to change.
​
​