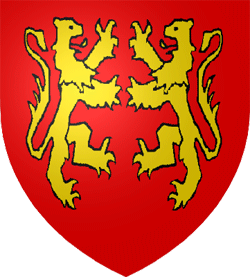 9th Annual Cyprus Conference
on Medieval, Renaissance
and Early Modern Studies
Academic Organising Committee: Dr Stella Achilleos (University of Cyprus); Dr Jane Chick (University of East Anglia, UK); Prof. James Fitzmaurice (Northern Arizona University, USA/Univerity of Sheffield, UK); Prof. Lisa Hopkins (Sheffield Hallam University, UK); Dr Sarah James (University of Kent, UK); Dr Richard Maguire (University of East Anglia, UK); Dr Michael Paraskos FRSA (City and Guilds of London Art School and Imperial College London, UK); Dr Laurence Publicover (University of Bristol, UK)
Academic Board: As above, plus: ; Dr Nicholas Coureas (Cyprus Research Centre, Cyprus); Dr Rita Severis (CVAR, Cyprus); Prof. Astrid Swenson (Bath Spa University, UK); and, Dr Violetta Trofimova (St Petersburg University, Russia)
​
General Co-ordinator: Dr Michael Paraskos FRSA (Imperial College London, UK)
* * * * * * * * * * * * * * * * * * * * * * * * * * * * * * * * * * * * * * * * * * *
I'm a paragraph. Click here to add your own text and edit me. I'm a great place for you to tell a story and let your users know a little more about you.​
Title. Double click me.
Title. Double click me.
I'm a paragraph. Click here to add your own text and edit me. I'm a great place for you to tell a story and let your users know a little more about you.
​​First held in 2013, Othello's Island now a well established annual meeting of academics, students and members of the public interested in medieval and renaissance art, literature, history and culture.
We are interested in hearing papers on diverse aspects of medieval and renaissance literature, art, history, society and other aspects of culture, and these do not have to be specifically related to Cyprus or the Mediteranean. It is worth looking at the range of papers from past conferences to see that previous speakers have covered topics ranging from slavery in medieval Cyprus and Malta, to the impact of Italian Renaissance art on Cypriot Byzantine painting, to the Anglo-Saxon epic Beowulf.
That said, given our location, Cyprus, the Levant and the Mediterranean do impact on the conference, not least because for anyone interested in medieval and renaissance history Cyprus is real gem, full of architectural and other material culture relating to the period. This includes museums filled with historic artefacts, gothic and Byzantine cathedrals and churches and a living culture that has direct links to this period.
interdisciplinary. In part this is due to the relatively small size of the event, which generates a true sense of community during the conference enhances genuine interdisciplinariness at larger event. Othello's Island is developing a reputation as one of the friendliest medieval and renaissance studies conferences in the world today, and it is also genuinely
That means Othello's Island stays a unified conference in which experts in subjects as diverse as literature, architectural history, art history, social and linguistic history and post colonial studies (etc.) talk to each other, a process that has already led to some extraordinary connections being made.
For the 2016 conference a limited amount of free youth hostel living accommodation is available for confirmed speakers aged under 35.
We shall also be organising a coach trip into the Cyprus mountains to visit some of the mediaeval castles and abbeys as part of the 2016 programme.
Publication of Proceedings
For the first time, the papers presented at the 2016 conference will be published, with publication being undertaken by the Orage Press in association with CVAR (Centre for Visual Art and Research).
All papers presented at the conference will be eligible for inclusion in the published Proceedings, but it is still optional for speakers to submit their papers to the publication.
Please note, submitted papers will be subject to additional peer review before being accepted for publication in the Proceedings.
Contact for More Information
If you have any questions on the event please do contact us and we will do our best to answer them.