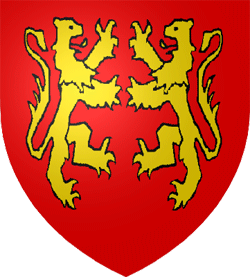 9th Annual Cyprus Conference
on Medieval, Renaissance
and Early Modern Studies
Academic Organising Committee: Dr Stella Achilleos (University of Cyprus); Dr Jane Chick (University of East Anglia, UK); Prof. James Fitzmaurice (Northern Arizona University, USA/Univerity of Sheffield, UK); Prof. Lisa Hopkins (Sheffield Hallam University, UK); Dr Sarah James (University of Kent, UK); Dr Richard Maguire (University of East Anglia, UK); Dr Michael Paraskos FRSA (City and Guilds of London Art School and Imperial College London, UK); Dr Laurence Publicover (University of Bristol, UK)
Academic Board: As above, plus: ; Dr Nicholas Coureas (Cyprus Research Centre, Cyprus); Dr Rita Severis (CVAR, Cyprus); Prof. Astrid Swenson (Bath Spa University, UK); and, Dr Violetta Trofimova (St Petersburg University, Russia)
​
General Co-ordinator: Dr Michael Paraskos FRSA (Imperial College London, UK)
* * * * * * * * * * * * * * * * * * * * * * * * * * * * * * * * * * * * * * * * * * *
Welcome to the 7th edition of Othello's Island - the 7th Annual Conference of Medieval, Renaissance and Early Modern Colloquia.
​
Othello's Island is a very special academic conference that brings together academics and research students from a wide variety of backgrounds to look at new ideas relating to the medieval, renaissance and early modern periods, and their subsequent legacies.
We describe the event as a multidisciplinary conference as we believe academics and research students can make new and exciting intellectual discoveries by engaging with researchers working in very different fields. For example, a researcher into French medieval travel literature might make new insights into their own subject from hearing a paper on Byzantine icons. Or a specialist on seventeenth-century English women writers might discover something extraordinary about their own subject from a speaker on Ottoman architecture.
Consequently, multidisciplinary means stepping outside of the usual confines of your subject area and opening up the possibility of wholly new connections.
​
Our interests range far and wide, and encompass art and architectural history, archaeology, literary history, cultural, economic, social and political history, and our speakers come from across the world, including many from countries not always found in conferences in the West, making the event truly global.
​
As well as fully-formed papers on new research, this is the place to discuss sometimes highly-speculative ideas that might not find an easy home in other conferences.
​
Our location in Cyprus is stunning, with the conference located at the CVAR (Centre for Arts and Research), in the heart of the Old Town area of Nicosia. Nicosia is full of surviving medieval and renaissance buildings, not least the Venetian city walls with its impressive gate houses, the French gothic cathedral of Saint Sophia, and numerous vernacular buildings, from the Lusignan, Venetian and Ottoman periods. It is a friendly and easily walkable city, with many museums, Byzantine churches and other sites to visit, and it is full of cafes, bars and restaurants in its narrow medieval streets.
​
At the conference, we try to avoid excessive subject streaming. This is a deliberate policy based on previous experience, that encourages participants to make unexpected links across disciplines and time periods. This can lead to some remarkable discoveries and revelations.
As almost all participants in the conference over the past six years will tell you, these joint conferences have a reputation for being one of the most open, friendly and life-affirming academic conferences on Byzantine, Medieval and Early Modern studies currently in existence.
In an academic world that can seem increasingly like a factory or business, Othello's Island and the Early Modern Women Writers' Colloquium act as a timely reminder for many of us as to why we became academic researchers and tutors in the first place – namely that we have a straightforward love of our subject and we want to share our knowledge and enthusiasm with others.
This love and enthusiasm for the exchange of knowledge underpins the work of the organisers too, all of whom give their time and services on a not-for-profit basis, and none of whom are not paid for their work in staging this event.
​