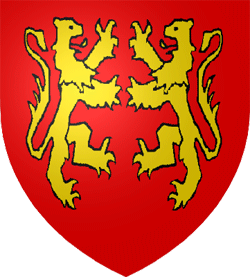 9th Annual Cyprus Conference
on Medieval, Renaissance
and Early Modern Studies
Academic Organising Committee: Dr Stella Achilleos (University of Cyprus); Dr Jane Chick (University of East Anglia, UK); Prof. James Fitzmaurice (Northern Arizona University, USA/Univerity of Sheffield, UK); Prof. Lisa Hopkins (Sheffield Hallam University, UK); Dr Sarah James (University of Kent, UK); Dr Richard Maguire (University of East Anglia, UK); Dr Michael Paraskos FRSA (City and Guilds of London Art School and Imperial College London, UK); Dr Laurence Publicover (University of Bristol, UK)
Academic Board: As above, plus: ; Dr Nicholas Coureas (Cyprus Research Centre, Cyprus); Dr Rita Severis (CVAR, Cyprus); Prof. Astrid Swenson (Bath Spa University, UK); and, Dr Violetta Trofimova (St Petersburg University, Russia)
​
General Co-ordinator: Dr Michael Paraskos FRSA (Imperial College London, UK)
* * * * * * * * * * * * * * * * * * * * * * * * * * * * * * * * * * * * * * * * * * *
OTHELLO'S ISLAND 2016
Convenors
Emeritus Professor James Fitzmaurice, Northern Arizona University (USA)

Professor Lisa Hopkins, Sheffield Hallam University (UK)

Dr Sarah James, University of Kent at Canterbury (UK)

Dr Michael Paraskos, SOAS University of London (UK)

Benedict Read FSA, University of Leeds (UK)
Free Youth Hostel Accommodation for People Aged Under 35
We have a limited amount of free youth hostel accommodation, located two minutes walk from the conference venue, which is available to people attending the conference who are aged under 35.
Sorry, under the rules of the Cyprus Youth Hostel only people aged under 35 can stay there!
The Nicosia Youth Hostel is run by the Cyprus Youth Board (ONEK), which is a semi-govenment organisation, and has been recently refurbished. Rooms and facilities are shared, but we will be taking over the whole building, so only conference delegates will be using the hostel at this time.
The space is available from 16 March to 21 March 2016 only. This is shared accommodation, so if you are looking for single rooms or private facilities you should book your own accommodation at a hotel in Nicosia (click on Accommodation above), although you will have to pay for the hotel room yourself.
To apply for space at the Youth Hostel for the conference you should:
1. Register to attend the conference (either as a speaker or non-speaker)
2. Once your registration is confirmed, write to mparaskos@mac.com to request space at the Youth Hostel.
Although the accommodation at the Youth Hostel is free for the duration of the conference a refundable deposit is payable on arrival at the hostel (currently €15 per person) for bedding. This deposit is refunded at the end of your stay upon return of the bedding.
We will contact you to let you know if your application to use the Youth Hostel is successful. Unfortunately, there is only a limited amount of accommodation available at the Youth Hostel and so we will not necessarily be able to offer it to all applicants. We will let you know if your application has been successful as soon as possible, but the Youth Hostel accommodation will only be fully confirmed upon payment of your conference attendance fee.
If you are offered Youth Hostel accommodation for the duration of the conference, you will be required to write a short report on the conference, and this will be sent to our sponsor for the accommodation the Society for the Promotion of Hellenic Studies.
In addition all recipients of the free Youth Hostel accommodation will be able to legitimately claim on future CVs and resumes that they have received conference funding from the Society for the Promotion of Hellenic Studies (SPHS).
Please note that all those staying in the Youth Hostel will be subject to the standard ONEK rules and regulations for guests of the Youth Hostel
* * * * * * * * * * * * * * * * * * * * * * * * * * *