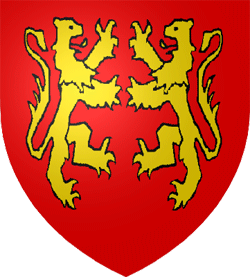 9th Annual Cyprus Conference
on Medieval, Renaissance
and Early Modern Studies
Academic Organising Committee: Dr Stella Achilleos (University of Cyprus); Dr Jane Chick (University of East Anglia, UK); Prof. James Fitzmaurice (Northern Arizona University, USA/Univerity of Sheffield, UK); Prof. Lisa Hopkins (Sheffield Hallam University, UK); Dr Sarah James (University of Kent, UK); Dr Richard Maguire (University of East Anglia, UK); Dr Michael Paraskos FRSA (City and Guilds of London Art School and Imperial College London, UK); Dr Laurence Publicover (University of Bristol, UK)
Academic Board: As above, plus: ; Dr Nicholas Coureas (Cyprus Research Centre, Cyprus); Dr Rita Severis (CVAR, Cyprus); Prof. Astrid Swenson (Bath Spa University, UK); and, Dr Violetta Trofimova (St Petersburg University, Russia)
​
General Co-ordinator: Dr Michael Paraskos FRSA (Imperial College London, UK)
* * * * * * * * * * * * * * * * * * * * * * * * * * * * * * * * * * * * * * * * * * *
I'm a paragraph. Click here to add your own text and edit me. I'm a great place for you to tell a story and let your users know a little more about you.​
Title. Double click me.
Title. Double click me.
Othello's Island 2014
​
PLEASE NOTE THIS EVENT HAS ALREADY TAKEN PLACE
For information on the 2015 conference click here.
Othello's Island: The Annual Conference of Mediterranean and Levantine Cultural History​ in the Byzantine, Medieval and Renaissance Pediods and their legacies​
​​
2nd Annual Conference 9-12 April 2014​ at the Cornaro Institute, Larnaca
Convenors:
​
​
Following its successful first year in 2013 the new annual conference and study trip to explore the Medieval and Renaissance history of Cyprus, Othello's Island, returns in 2014.
​The aim of the conference is to provide an interdisciplinary look at the medieval and renaissance periods. Speakers will be attending from all over the world, including major institutions in the UK and USA, and topics range from art and literature, to Islamic and Christian relationships and the legacy of medieval culture in the work of Shakespeare and other writers.
All papers are delivered in English.
------------------------------------------------------
Programme
Wednesday 9 April 2014
13.00 to 14.00 Registration, Coffee at the Cornaro Institute
14.00 Welcome from Dr Michael Paraskos, Director Cornaro Institute (Larnaca, Cyprus)
14.20 Sarah James (University of Kent at Canterbury, UK)
From East Anglia to the Eastern Mediterranean in John Capgrave's Life of St Katherine
14.40 Susan Balderstone (Deakin University, Melbourne, Australia)
The evolution of Holy Trinity images from the medieval period to the Renaissance with particular reference to Cyprus.
15.00 Gaie Burnet (Independent Scholar, UK)
A Political Variant of a Vita Icon? The Medieval Memorial to the Beato Agostino Novello by Simone Martini
15.20 Discussion
15.40 Coffee Break
16.00 Alexander Borg (Ben Gurion University, Israel)
Religion, Language and History: The case of the Cypriot Maronites
16.20 Nicolas Drocourt (Université de Nantes, France)
Clothes and clothing, barrier or bridge between cultures in the Mediterranean? The role of diplomatic contacts between Byzantium and its neighbours
16.40 Nina ChichinadzeIlia (State University, Tbilisi, Georgia)
Mediterranean Geography of Medieval Georgian Liturgical Arts
17.00 Discussion
17.30 End of day. Dinner own arrangements.
------------------------------------------------------
Thursday 10 April 2014
9.00 Morning Coffee at the Cornaro Institute
9.30 Keynote Speaker: Robert Appelbaum (Uppsala University, Sweden)
Desdemona's Appetite
10.30 Erika d'Souza (Independent Scholar, UK)
The Ties that Bind: Desdemona's relationship with Emilia, as seen in Othello
10.50 Lisa Hopkins (Sheffield Hallam University, UK)
Venus's Nuns: The Women in Othello
11.10 Discussion
11.30 Coffee break
11.50 Steve Sohmer (UCLA, USA)
The Double-Time Crux in Othello Solved
12.10 Jelena Milicev (Universidad Europea de Madrid, Spain)
Words of Passion, Words of Rage - You and Thou in Shakespeare's Othello
12.30 Giannella Sansalvadore (University of South Africa (Unisa), Pretoria, South Africa)
Postmodern Rewriting: Giorgio Manganelli's Othello: ovvero Cassio governa a Cipro (Othello: or Cassius Rules in Cyprus) (1977)
12.50 Discussion
13.15 Trip to Famagusta (optional) - please bring your passport
19:30+ Drinks reception and exhibition opening at the Cornaro Institute
------------------------------------------------------
Friday 11 April 2014
9.00 Morning Coffee at the Cornaro Institute
9.30 Michael Lecker (The Hebrew University, Jerusalem, Israel)
Sex in Paradise
09.50 Richard Maguire (University of East Anglia, Norwich, UK)
Finding Philon: Karpasia Reconsidered
10.10 Jonas Christensen (Syddansk Universitet, Denmark)
The Works of the Cypriot Neophytos Enkleistos
10.30 Discussion
10.50 Coffee Break
11.10 Marina Šimunić Buršić (University of Zagreb, Croatia)
Cultural Interchanges and Architecture in Dalmatia between Antiquity and Renaissance
11.30 Catarina Villamariz (Nova University of Lisbon (FCT-UNL), Portugal)
Religious Fortified Architecture in the Western Mediterranean and the Influence of the Military Orders: the Portuguese case
11.50 Andrej Žmegač (Institute of Art History, Zagreb, Croatia)
The War of Cyprus (1570-1573) in Dalmatia: a Struggle for the Naval Route
12.10 Judy Hayden (University of Tampa, Florida, USA)
Philip Massinger's 'Turkish Dames'
12.30 Discussion
13.00-14.30 Lunch (own arrangements)
14.30 Tassos Papacostas (King's College, University of London, UK)
'For holy and very great works are also in need of great expenditure': Monasteries, landownership and church building on Byzantine Cyprus
14.50 Maria Vassiliadou (Independent Scholar, Greece)
Renaissance Iconography in Cyprus
15.10 Kristen Streahle (Cornell University, USA)
"E quello lo traslata de sarrazinescho:" the quest for knowledge across the Mediterranean in Il Libro di Sidrach (Garrett Ms. 123)
15.30 Coffee Break
16.00 Parween Ebrahim (Princeton University, USA)
The Poetics and Politics of the Garden Scenes in Tasso's Jerusalem Delivered
16.20 Marija Krnic (Central European University, Budapest, Hungary )
Boundary Position, Cultural Transfer, and Hybridity in Miracle Plays on the Eastern Adriatic Coast: Presentation of Life and Martyrdom of Saints Cyprian and Justina
16.50 Nizar Zouidi (High Institute of Applied Studies in Humanities, Gafsa, Tunisia)
The Defender of Cyprus: Unwarlike Othello
17:10 Discussion.
20.00 Evening meal at a Larnaca landmark restaurant (additional payment required)
------------------------------------------------------
Saturday 12 April 2014
9.00 Morning Coffee at the Cornaro Institute
9.30 Miles Lewis (University of Melbourne, Australia)
Syria and the West, AD 500-1000
9.50 David Rollo (University of Southern California, USA)
Muslim/Pagan Relations in the Old French Alexander Cycle
10.10 Discussion
10.30 Coffee Break
11.00 Roger Christofides (University of Huddersfield, UK)
Shakespeare and Aphrodite: The Cyprus Problem in Early Modern Literature
11.20 Ema Vyroubalová (Trinity College Dublin, Ireland)
The Levant in Early Modern English Travel Narratives: Waypoint or Destination?
11.50 Benedict Read
Rupert Gunnis and British Colonial Interest in Medieval Cyprus (University of Leeds, UK)
12.10 Discussion
13.00 Event ends.
This programme is subject to change, alteration and cancellation at short notice, or in extreme cases without notice. Times given are estimates and cannot be guaranteed.
* * * * * * * * * * * * * * * * * * * * * * * * * * *