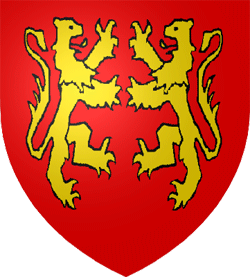 9th Annual Cyprus Conference
on Medieval, Renaissance
and Early Modern Studies
Academic Organising Committee: Dr Stella Achilleos (University of Cyprus); Dr Jane Chick (University of East Anglia, UK); Prof. James Fitzmaurice (Northern Arizona University, USA/Univerity of Sheffield, UK); Prof. Lisa Hopkins (Sheffield Hallam University, UK); Dr Sarah James (University of Kent, UK); Dr Richard Maguire (University of East Anglia, UK); Dr Michael Paraskos FRSA (City and Guilds of London Art School and Imperial College London, UK); Dr Laurence Publicover (University of Bristol, UK)
Academic Board: As above, plus: ; Dr Nicholas Coureas (Cyprus Research Centre, Cyprus); Dr Rita Severis (CVAR, Cyprus); Prof. Astrid Swenson (Bath Spa University, UK); and, Dr Violetta Trofimova (St Petersburg University, Russia)
​
General Co-ordinator: Dr Michael Paraskos FRSA (Imperial College London, UK)
* * * * * * * * * * * * * * * * * * * * * * * * * * * * * * * * * * * * * * * * * * *
I'm a paragraph. Click here to add your own text and edit me. I'm a great place for you to tell a story and let your users know a little more about you.​
Title. Double click me.
Title. Double click me.
Othello's Island 2015
The Annual Conference of the Byzantine, Mediaeval
and Renaissance periods and their legacies
in art, culture, history, literature, etc.
Friday 20 March 2015
10:00 Welcome
10:30 Professor Tim Prentki
(University of Winchester, UK)
"'This Bare Island': Insular Geographies in Shakespeare's Theatre"
10:50 Andrew Duxfield
(Coventry University)
"Community and the Island Space in Othello and The Jew of Malta."
11:10 Lieke Stelling
(University of Leiden)
"Tragic Success: Othello´s Assimilation into Venice"
11:30 Discussion followed by lunch
13:30 Wael Ellouze
(University of Poitiers, France)
"Moral Topography in Othello: The Symbolic Scope of the Island(s)"
13:50 Arlynda Lee Boyer
(University of Toronto)
"The Other Interracial Marriage in Othello"
14:10
Patrick Madigan
(Heythrop College, University of London)
Expressive Individualism, the Cult of the Artist as Genius, and Milton's Lucifer
14:30 Discussion
BREAK
15:10 Professor Lisa Hopkins
(Sheffield Hallam University)
Eroclea's Island Too: Famagusta in Ford's The Lover's Melancholy
15:30 Cynthia Shazia Bergeron-Zaidi
(McGill University, Canada)
The Renaissance Diary. From Mary to Anarkali: Akbar's Annals and Renaissance Imagery
15:50 Dr Sarah James and Dr Michael Paraskos (University of Kent and SOAS University of London)
"Mapping Cyprus's Mediaeval Past: A Proposal"
16:10 Discussion
_________________________________________________________________
19:00 Public Lecture at CVAR
Dr Chris Laoutaris
(The Shakespeare Institute, Stratford-upon-Avon)
"Shakespeare and the Countess: The Formidable Elizabeth Russell and the Blackfriars Theatre"
Dr Laoutaris is author of book Shakespeare and the Countess:
The Battle That Gave Birth to the Globe (Penguin Books, 2014)
For further information on this book click here.
_________________________________________________________________
20:30 Conference Meal at TBA
Saturday 21 March 2015
10:00 Keynote: Roger Christofides
'Sexual property and torture: the Cyprus Problem in Othello'
BREAK
11:10 Jessica Troy
(University of New Mexico)
Defending the Corpses: Reinterpreting Beowulf Lines
1212-1214b through the Subjunctive
11:30 Dr. Filip Bul Krajník
(Masaryk University, Brno, Czech Republic)
"The Dreams of Three Emperors: The Journey of Achmet's Oneirocriticon from Byzantium to Bohemia"
11:50 David Rollo
(University of Southern California)
"Christian Exegesis, Demonic Interpretation and Early Romance"
12:10 Discussion followed by lunch
14:00 Dr Nora Liassis
(European University of Cyprus)
Re-visiting Giovanni Boccaccio – Accommodating the Cypriot Goddess
14:20 Robin Girard
(Washington University in St. Louis)
"Tristan and Vis̄ u Rāmin̄... and Cligès?"
14:40 Discussion
BREAK
15:10 Professor Maureen Boulton
(University of Notre Dame)
"Greek Mythology in the Ballades of Christine de Pizan"
15:30 Susan Noakes
(University of Minnesota)
"Cyprus in Boccaccio's Decameron"
15:50 Alexandra Stachurová
(Masaryk University, Brno, Czech Republic)
""By My Troth, She's a Whore": Sexually Available Women in the City Comedies of Thomas Middleton"
16:10 Discussion
18:00 - Film Evening: White Flags / Ak Bayraklar/ Λευκές Σημαίες at Home for Co-operation (click here)
Sunday 22 March 2015
10:00 Dr Frank Burnet MBE
(University of the West of England)
"Evoking Eternity: Have we had a close encounter with the mathematical geniuses of 15th century Iran?"
10:20 Christina Kakkoura
"Emperor Manuel II Palaeologus's Letter to Manuel Raoul"
10:50 ​Petar Parvanov
(Central European University, Budapest)
Archaeology from the Text: Object biography approach to the Story of the Iron Cross
11:10 Discussion
11:50 Dr Thomas Devaney
(University of Rochester, USA)
"Viejo, puto y judío: gender and conversion in late-medieval Castile"
12:10 Professor Sergey Lyubichankovskiy
(Orenburg State Pedagogical University, Russia)
"The Byzantine Heritage in the Russian Medieval Tradition:
"Symphony of the Authorities" and Power of the Tsar
12:30 Professor Gabriela Currie
University of Minnesota, USA)
"We Who Were Occidentals Now Have Been Made Orientals:" Imaged Sounds Of The Outremer
12:50 Discussion followed by lunch
14:30 Dr Nina Chichinadze
(Ilia State University, Georgia)
"Pictorial Evidences of the Cult of the Virgin Aghiosoritissa"
14:50 Dr Gaie Burnet
"Saint as Superman: Sequencing Scenes - Continuous Narrative"
15:10 Erga Shneurson
"A Veil of Sacredness: Sculpted Motifs on Georgian Church Façades"
15:30 Discussion followed by break
16:00 Eva Papoulia
(Courtauld Institute of Art)
"Gregory XIII (1572-85): The Idea of Union"
16:20 Dr Milda Kvizikevičiūtė
(Vilnius University, Lithuania)
"Reflection of the Levant in the Hierosolymitana peregrinatio (1582-1584) by M. K. Radvila (Grand Duchy of Lithuania)"
BREAK
16:55 Dr Nicholas Coureas
(Cyprus Research Centre / Cyprus Ministry of Education)
A not so Aristocratic Pursuit: Hunting in Medieval and Lusignan Cyprus (1191-1571)
17:15 Nicholas James McDermott
(Cardiff University, UK)
The Sweet Slaves of St John: The Hospitaller use of slaves on Cyprus.
17:35 Discussion
18:00 Conference ends
Monday 23 March 2015
Trip to Painted Churches of the Troodhos Mountains
* * * * * * * * * * * * * * * * * * * * * * * * * * *