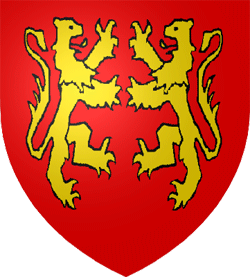 9th Annual Cyprus Conference
on Medieval, Renaissance
and Early Modern Studies
Academic Organising Committee: Dr Stella Achilleos (University of Cyprus); Dr Jane Chick (University of East Anglia, UK); Prof. James Fitzmaurice (Northern Arizona University, USA/Univerity of Sheffield, UK); Prof. Lisa Hopkins (Sheffield Hallam University, UK); Dr Sarah James (University of Kent, UK); Dr Richard Maguire (University of East Anglia, UK); Dr Michael Paraskos FRSA (City and Guilds of London Art School and Imperial College London, UK); Dr Laurence Publicover (University of Bristol, UK)
Academic Board: As above, plus: ; Dr Nicholas Coureas (Cyprus Research Centre, Cyprus); Dr Rita Severis (CVAR, Cyprus); Prof. Astrid Swenson (Bath Spa University, UK); and, Dr Violetta Trofimova (St Petersburg University, Russia)
​
General Co-ordinator: Dr Michael Paraskos FRSA (Imperial College London, UK)
* * * * * * * * * * * * * * * * * * * * * * * * * * * * * * * * * * * * * * * * * * *
Publication of Conference Papers
The first volume of the proceedings of the conference is now available. Entitled Othello's Island 1, it contains a selection of papers from the first seven Othello's Island conferences. Othello's Island 2 is due to be published by January 2020.
Future Publication of the Proceedings
​
All papers presented at previous Othello's Island conferences are eligible for consideration for publication in the Proceedings of the conference. The Proceedings will take the form of a book entitled Othello's Island. Inclusion in the publication is not compulsory.
At its discretion the editorial team for the publication may invite additional people with suitable academic credentials to assist them in the task of peer reviewing the papers submitted for publication.
All papers submitted for publication must pass through the publication's separate peer review process. Consequently acceptance of a paper for inclusion in the conference does not necessarily guarantee acceptance of a paper for inclusion in the publication.
The deadline for submitting papers for consideration for inclusion in the publication is 31 December 2018. No papers will be considered if they are submitted after this date.
The publisher of the publication shall be Orage Press, in association with the Centre for Visual Arts and Research (CVAR), Cyprus.
The publication shall be deposited in all legal deposit libraries in the UK, Cyprus and Ireland, as required under law.
Preparing the Manuscript
Submissions should be written in Standard British English or Standard American English, following academic conventions. The manuscript and should be double-spaced throughout.
The paper should start with a separate title page on which is written the title of the paper/essay, the name of the author/s and their postal and e'mail addresses along with relevant phone numbers.
Essays should normally be between 3,000 and 7000 words in length, including notes and bibliography.
Use single quotations for quoted material within the text; double quotation marks should only be used for quotes within quotes. Do not use leader dots at the beginning or end of a quotation unless the sense absolutely demands it. For ellipsis within a quotation use three leader dots for a mid-sentence break, four if the break is followed by a new sentence. Quotations of more than forty words should begin on a fresh line and be distinguished by indentations. Quotation marks are not necessary for quotations set out this way.
Do not change the spelling or punctuation in a quotation unless there is an obvious error, e.g. quotations from American books should retain American spelling. Use Oxford spelling generally, with -ise/-yse rather -ize spelling (organise, realise, analyse).
File Contents
The text file should be saved in Microsoft Word format (.doc or .docx) only. All other formats will be rejected. Word documents should be submitted as a single file, comprising title page, abstract, main text (including citations and bibliography) and list of illustrations (if applicable).
Illustrations should be submitted as separate jpeg or tiff files. These should be clearly labelled in the following way "Figure 1.jpg", "Figure 2.jpg" and so forth, the figure numbers corresponding to those in the list of illustrations you submit.
Authors are responsible for sourcing, supplying and clearing copyright on all images used. No illustrations should be submitted without copyright clearance being obtained beforehand. Authors are responsible for all costs in clearing copyright and obtaining illustrations suitable for printing. Where images are deemed not copyright-cleared, or are of insufficient quality to print from, they will be excluded from the publication.
File Compression and Archives
If you have more than two files to send (e.g., manuscript, figures, biography and cover page), we recommend you combine these files into an archive, so you send only a single file when submitting the manuscript. Applications for Mac OS (such as OSX Compress File) and Windows (such as WinZip) can be used
Copyright issues
The author holds the responsibility for checking whether material submitted is subject to copyright or ownership rights, e.g. figures, tables, photographs, illustrations, trade literature and data. The author will need to obtain permission to reproduce any such items, and include these permissions with their final submission. Please add any necessary acknowledgments to the typescript, preferably in the form of an Acknowledgments section at the end of the paper. Credit the source and copyright of photographs, figures, illustrations etc. in the accompanying captions.
Copyright in any essay/paper included in the publication remains with the author(s) and the essay/paper can be used in any subsequent publication at the author's/authors' discretion.
Citations and references
Submissions should follow the author-date system of documentation, with limited footnotes, as outlined in the Chicago Manual of Style (16th ed.) Footnotes/endnotes should follow at the very end of the manuscript, not at the bottom of individual pages.
For additional information, see the Chicago Manual of Style (16th ed.) or refer to the abridged online version available free of charge at www.tiny.cc/StyleSheet
Submission
The deadline for submissions for Othello's Island 3 is 31 December 2020,
All submissions should be sent to Dr Michael Paraskos at info@othellosisland.org with the e'mail subject line Othello Publication.
If your file is too large to e'mail please use www.wetransfer.com
If you have any questions please contact Michael at info@othellosisland.org