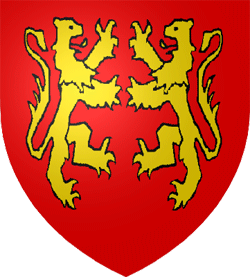 9th Annual Cyprus Conference
on Medieval, Renaissance
and Early Modern Studies
Academic Organising Committee: Dr Stella Achilleos (University of Cyprus); Dr Jane Chick (University of East Anglia, UK); Prof. James Fitzmaurice (Northern Arizona University, USA/Univerity of Sheffield, UK); Prof. Lisa Hopkins (Sheffield Hallam University, UK); Dr Sarah James (University of Kent, UK); Dr Richard Maguire (University of East Anglia, UK); Dr Michael Paraskos FRSA (City and Guilds of London Art School and Imperial College London, UK); Dr Laurence Publicover (University of Bristol, UK)
Academic Board: As above, plus: ; Dr Nicholas Coureas (Cyprus Research Centre, Cyprus); Dr Rita Severis (CVAR, Cyprus); Prof. Astrid Swenson (Bath Spa University, UK); and, Dr Violetta Trofimova (St Petersburg University, Russia)
​
General Co-ordinator: Dr Michael Paraskos FRSA (Imperial College London, UK)
* * * * * * * * * * * * * * * * * * * * * * * * * * * * * * * * * * * * * * * * * * *
I'm a paragraph. Click here to add your own text and edit me. I'm a great place for you to tell a story and let your users know a little more about you.​
Title. Double click me.
Title. Double click me.
Othello's Island 2015: Confirmed Speakers
at the Severis Foundation • Nicosia • Cyprus
Convenors:
​
Confirmed keynote speakers:
Confirmed Speakers (provisional):
Cynthia Shazia Bergeron-Zaidi (McGill University, Canada)
"The Renaissance Diary. From Mary to Anarkali: Akbar's Annals and Renaissance Imagery"
Professor Maureen Boulton (University of Notre Dame, USA)
"Greek Mythology in the Ballades of Christine de Pizan"
Arlynda Lee Boyer (University of Toronto)
"The Other Interracial Marriage in Othello"
Dr Frank Burnet MBE (University of West of England, UK)
"Evoking Eternity: Have we had a close encounter with the mathematical geniuses of 15th-century Iran?"
Dr Nina Chichinadze (Ilia State University, Georgia)
"Pictorial Evidences of the Cult of the Virgin Aghiosoritissa"
Dr Nicholas Coureas (Cyprus Research Centre / Cyprus Ministry of Education)
"A not so Aristocratic Pursuit: Hunting in Medieval and Lusignan Cyprus (1191-1571)"
Dr Thomas Devaney (University of Rochester, USA)
"Viejo, puto y judío: gender and conversion in late-medieval Castile"
Dr. Filip Bul Krajník (Masaryk University, Brno, Czech Republic)
"The Dreams of Three Emperors: The Journey of Achmet's Oneirocriticon from Byzantium to Bohemia"
Dr Milda Kvizikevičiūtė (Vilnius University, Lithuania)
"Reflection of the Levant in the Hierosolymitana peregrinatio (1582-1584) by M. K. Radvila (Grand Duchy of Lithuania)"
Professor Sergey Lyubichankovskiy (Orenburg State Pedagogical University, Russia)
"The Byzantine Heritage in the Russian Medieval Tradition:
"Symphony of the Authorities" and Power of the Tsar"
Dr Patrick Madigan (Heythrop College, University of London)
"Expressive Individualism, the Cult of the Artist as Genius, and Milton's Lucifer"
Nicholas James McDermott (Cardiff University, UK)
"The Sweet Slaves of St John: The Hospitaller use of slaves on Cyprus."
Evangelia Papoulia (Courtauld Institute of Art, UK)
"Gregory XIII (1572-85): The Idea of Union"
Dr Michael Paraskos (C+G London School of Art and Cyprus College of Art)
"The Impact of Cyprus on Venetian Art (Actual and Possible)"
Professor Tim Prentki (University of Winchester, UK)
"'This Bare Island': Insular Geographies in Shakespeare's Theatre"
Nicole Elizabeth Roberts (Temple University, USA)
"The Dichotomy of the Virgin and the Whore: A Visual and Literary Exploration of the Stereotypical Gendering of Shakespeare's Desdemona"
Professor David Rollo (University of Southern California, USA)
"Christian Exegesis, Demonic Interpretation and Early Romance"
Alexandra Stachurová (Masaryk University, Brno, Czech Republic)
""By My Troth, She's a Whore": Sexually Available Women in the City Comedies of Thomas Middleton"
Dr. Lieke Stelling (University of Leiden, The Netherlands)
"Tragic Success: Othello´s Assimilation into Venice"
Lynette White (Salisbury Cathedral, UK)
"Benedict in the East: Why The Rule of Benedict was confined to the West"
Please note this list is provisional and subject to change.
Also, as it is still some time from the deadline, the number of confirmed papers will undoubtedly grow and so we advise you to check back on this page at regular intervals.
​
* * * * * * * * * * * * * * * * * * * * * * * * * * *