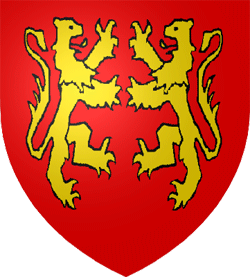 9th Annual Cyprus Conference
on Medieval, Renaissance
and Early Modern Studies
Academic Organising Committee: Dr Stella Achilleos (University of Cyprus); Dr Jane Chick (University of East Anglia, UK); Prof. James Fitzmaurice (Northern Arizona University, USA/Univerity of Sheffield, UK); Prof. Lisa Hopkins (Sheffield Hallam University, UK); Dr Sarah James (University of Kent, UK); Dr Richard Maguire (University of East Anglia, UK); Dr Michael Paraskos FRSA (City and Guilds of London Art School and Imperial College London, UK); Dr Laurence Publicover (University of Bristol, UK)
Academic Board: As above, plus: ; Dr Nicholas Coureas (Cyprus Research Centre, Cyprus); Dr Rita Severis (CVAR, Cyprus); Prof. Astrid Swenson (Bath Spa University, UK); and, Dr Violetta Trofimova (St Petersburg University, Russia)
​
General Co-ordinator: Dr Michael Paraskos FRSA (Imperial College London, UK)
* * * * * * * * * * * * * * * * * * * * * * * * * * * * * * * * * * * * * * * * * * *
I'm a paragraph. Click here to add your own text and edit me. I'm a great place for you to tell a story and let your users know a little more about you.​
Title. Double click me.
Title. Double click me.
Othello's Island 2016: Speakers
Convenors:
​
Keynote Speakers:
Professor Sheila Cavanagh (Emory University, USA)
"'The Island of Love': Cyprus as Creator and Disruptor of Domestic Space
in Lady Mary Wroth's Urania" and Panellist - Early Modern Women Writers
Dr Astrid Swenson (Brunel University, London)
"Crusader Architecture in the Colonial Mediterranean"
Confirmed Speakers:
Main Abushaikha (GAU, Cyprus)
"Domed transitional Gothic churches in Cyprus: the Cathedral of Saint George of the Greeks in Famagusta (1150-1374)"
Rebecca Agar (University of Ulster, UK)
"A Tale of Two Princes: The Conflicting Characterisations of Henry V in Henry IV and The Famous Victories of Henry the Fifth"
Elzbieta Banyte (Vilnius University, Lithuania)
"The Reception of Renaissance Literature in Lithuanian Public School System"
Claire Bardelmann (Université de Lorraine, France)
"Cultural negotiations : Eastern music in Early Modern travel writing"
Erin Casey-Williams (Nichols College, USA)
"Geopolitics, Heterosocial Relationships, and Cyprus in Mary Wroth's The Countess of Montgomery's Urania"
D'Arcy Jonathan Dacre Boulton (University of Notre Dame, USA)
"The Order of the Sword of Cyprus as a One of the Three Peregrine Pseudo-Orders of the Levant, 1369-1489"
Maureen Boulton (University of Notre Dame, USA)
"Philippe de Novare's Estoire: A Literature & History in Thirteenth-Century Cyprus"
Frank Burnet (University of West of England, UK)
"Evoking Eternity II: Pattern and Order in Islamic Geometrical Designs"
Gaie Burnet (Independent Scholar, UK)
"Another Order: The Carmelite Altarpiece by Pietro Lorenzetti"
Philippa Byrne (University of Oxford, UK)
"Justice across the water: The experiences of Sicilian lawyers in the later twelfth century"
Alessandro Camiz (GAU, Cyprus)
"From central to longitudinal plan: the changing morphology of Cypriot churches in Lusignan times (1191-1489)"
Helena Casas (University of Barcelona, Spain)
"Searching the sexual politics of Medieval Europe: the Medieval Feminine Writing."
Nina Chichinadze (Ilia State University, Georgia)
"Embellishing Holy Icons – Shared Tradition in the Medieval Mediterranean?"
Jane Chick (University of East Anglia, UK)
"Step by Step: the Non-figural Mosaics of Late Antique Cyprus"
Natasha Cooper (Durham University, UK)
"The Moor of Meerut: Reconfiguring the Sacred and Profane of Othello"
Candice Smith Corby - with William Pettit (Stonehill College, USA)
"The Reconciliation of Material and Time: Recreating Masaccio's Expulsion"
Nicholas Coureas (Cyprus Research Centre, Cyprus)
"Success or Failure? The Case of Multicultural Education on Lusignan
Cyprus: An Island Kingdom at the Crossroads of Several Cultures"
Cornelia Cuteanu - with Letitia Goia (Gheorghe Dima Music Academy, Romaniaa)
"Sacred Connotations in the Opening Storm from Giuseppe Verdi's Otello"
Colin Davey (Durham University, UK)
"Knights at the Movies: reformulating felaȝschyp in filmic adaptations of
chivalric community"
Thomas Devaney (University of Rochester, USA / University of Helsinki, Finland)
"Pilgrimage and Emotion: Nuestra Señora de la Cabeza in the Plays of Miguel de Cervantes and Lope de Vega"
Daniele Dibello (University of San Marino, San Marino)
"From the Mediterranean Sea to Northern Europe. What challenges did Venetian merchants have to face?"
Harriet Jean Evans (King's Manor, University of York, UK)
"The island climate: climatic influence on the medieval Icelandic Sagas of Icelanders, and environmental impacts on literary animal-human relations"
James Fitzmaurice (Northern Arizona University, USA)
Convenor: "A Round-Table Discussion on Women Writers in English of the Renaissance and Restoration Periods"
Anthony J. Fredette (University of Toronto, Canada)
"Erotic Ascent and Platonic Innovation in Boethius's Consolatio Philosophiae"
Claude Fretz (University of Birmingham, UK)
"Dreaming and Awakening into Tragedy in Shakespeare's Othello"
Domenico Matteo Frisone (University of Bologna, Italy)
"The Mediterranean Sea as a military limes: the case of the Angevin territories"
James Frost (Canterbury Christ Church University, UK)
"The Concept of Fortune in the Birth of the Tarot in Fifteenth-Century Italy"
Mia Gaia Trentin (Università Ca' Foscari Venezia, Italy)
"HIC FUIT: European graffiti evidences in Cyprus"
Martin Giesen (American University of Sharjah, UAE)
"Doing Jesus like Caravaggio: The Impact of 16th Century Spirituality on the Art of Painting"
Letitia Goia - with Cornelia Cuteanu (University of Medicine and Pharmacy Cluj-Napoca, Romania)
"Sacred Connotations in the Opening Storm from Giuseppe Verdi's Otello"
Sandra Gorgievski (University of Toulon, France)
"Saladin, an Enduring Myth?: Idealization from Arab Medieval Sources and French Illuminated Manuscripts to Crusade Films"
Marika Griffo (Sapienza University of Rome, Italy)
"Moving the centre of Christianity from East to West: Agia Sofia in Byzantium and Donato Bramante's parchment plan for S. Peter in Rome (1453-1505)."
Robert Harris (University of Guelph, Canada)
"There There's a Will, There's a Way: Philanthropy in Late Medieval London, ca. 1350-1485"
Florence Hazrat (University of St Andrews, UK)
"'Forget not yet, forget not this': Aural and Textual Memory in the Poetry of Sir Thomas Wyatt"
Ansgar Holtmann (Freie Universität Berlin, Germany)
"The relationship between images and text in Heinrich von Reden's "Chronicle of Prussia" 1553 (Ms. boruss. fol. 176)"
Holly S. Hurlburt (Southern Illinois University, USA)
"Bringing Caterina Home: A Reconsideration of the Last Monarch of Cyprus"
Mabrouka Kamel (Damanhour University, Egypt)
"The legal status of Muslims in the Assizes of the Court of Burgesses of the Lusignan kingdom of Cyprus"
Iosif Hadjikyriakos (Phivos Stavrides Foundation - Larnaca Archives, Cyprus)
"De Orientalis Vestibus: Dress in the Cyprus royal court in the fifteenth and sixteenth centuries"
Milda Kvizikevičiūtė (Vilnius University, Lithuania)
"Mens sana in sano corpore: Early Modern Noblemen from Grand Duchy of Lithuania Travel to Spa"
Richard Maguire (University of East Anglia, UK)
"The David Plates from the Second Cyprus Treasure"
Cristina Malcolmson (Bates College, USA)
"The Seventeenth-Century West African Leader: Oroonoko or John Cabissa?"
and Panellist - Early Modern Women Writers
Cynthia Martin (Queen's University Belfast, UK)
"Shoah Shylocks: Concentration Camp Appropriations of The Merchant of Venice"
Lara Mekkawi (American University Beirut, Lebanon)
"The Use of Negation in the Fulfillment of Praxis in Othello"
Zoya Metlitskaya (Lomonosow Moscow State University, Russia)
"The Old English translation of the Orosius's History against Pagans as a homiletic text"
Naomi Miller (Smith College USA)
Panellist - Early Modern Women Writers
Sarah Milne (University of Westminster, UK)
"The Image of the Institutional Landlord"
Page 1 | Page 2
Please note this list is subject to change.​