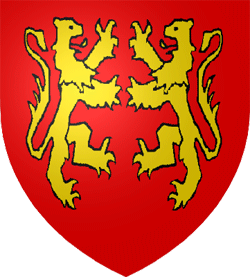 9th Annual Cyprus Conference
on Medieval, Renaissance
and Early Modern Studies
Academic Organising Committee: Dr Stella Achilleos (University of Cyprus); Dr Jane Chick (University of East Anglia, UK); Prof. James Fitzmaurice (Northern Arizona University, USA/Univerity of Sheffield, UK); Prof. Lisa Hopkins (Sheffield Hallam University, UK); Dr Sarah James (University of Kent, UK); Dr Richard Maguire (University of East Anglia, UK); Dr Michael Paraskos FRSA (City and Guilds of London Art School and Imperial College London, UK); Dr Laurence Publicover (University of Bristol, UK)
Academic Board: As above, plus: ; Dr Nicholas Coureas (Cyprus Research Centre, Cyprus); Dr Rita Severis (CVAR, Cyprus); Prof. Astrid Swenson (Bath Spa University, UK); and, Dr Violetta Trofimova (St Petersburg University, Russia)
​
General Co-ordinator: Dr Michael Paraskos FRSA (Imperial College London, UK)
* * * * * * * * * * * * * * * * * * * * * * * * * * * * * * * * * * * * * * * * * * *
I'm a paragraph. Click here to add your own text and edit me. I'm a great place for you to tell a story and let your users know a little more about you.​
Title. Double click me.
Title. Double click me.
Othello's Island 2016: Speakers
Convenors:
​
Pierre Moukarzel (Lebanese University, Lebanon)
"The relations between Beirut and Cyprus during the fourteenth and the fifteenth centuries"
Jamal Nafi (Al-Quds University, Palestinian Authority)
"The Setting of Shakespeare's Play Othello: Its Symbolic Significance"
Laurence North (University of Falmouth, UK)
"Forms of the Gift in The Arena Chapel, Padua, Italy, circa 1306"
Marianna Paphiti (University of Cyprus, Cyprus)
"Many People, Much Knowledge: Proverbial Speech In Leontios Machairas's Chronicle"
William Pettit - with Candice Smith Corby (John Cabot University, Italy)
"The Reconciliation of Material and Time: Recreating Masaccio's Expulsion"
Ivana Čapeta Rakić (University of Split, Croatia)
"Islamic Art, Culture and Political Iconography in the Works of two Venetian Renaissance Painters – Girolamo and Francesco da Santa Croce"
Priscilla Ralli (Pontificio Istituto di Archeologia Cristiana, Italy)
"'A meeting point between local and Constantinopolitan sculptural trends:the middle-Byzantine church of Christianou (Southwest Peloponnese)"
Benedict Read (University of Leeds, UK)
"'Our' Island Story?: British Colonial Interest in Cyprus's Mediaeval Past"
Tommaso Maria Rossi (Historical Diocesan Archive, Italy)
"The Seals as a way for Knowing the Middle Ages: the case of the Historical Diocesan Archives in Lucca"
Natasha Roule (Harvard University, USA)
"Remembering the Crusades: Raimbaut de Vaqueiras and the Troubadour Crusade Song as Musical Memory, c. 1205"
Nuria Corral Sánchez (Universidad de Salamanca, Spain)
"From 'protest' to 'micro-physics of power': political claims in late medieval Castilian satire"
Ahmed Sheir (Damanhour University, Egypt)
"The Friendship and Peaceful Relations between the Muslims And the Crusaders during the Age of the Crusades"
Ilan Shoval (The Open University, Israel)
"Much Further North to the Mediterranean': Muslim-Christian diplomacy networks as portrayed in a possible early 13th Century Ayyūbid-English political exchange"
Erga Shneurson (Independent Art Historian, Israel)
"Stylites Phenomenon. Extreme Asceticism Reflecting Georgian Politics through Art"
Michael Walsh (Nanyang Technological University, Singapore)
"Protecting the Church of the Holy Mother of God, Famagusta"
Lisa Walters (Liverpool Hope University, UK)
"Monstrous Births and Imaginations: Authorship and Folklore in Shakespeare's
A Midsummer Night's Dream" and Panellist - Early Modern Women Writers
Alan Webber (Weill Cornell, Qatar)
"A Starry Bard: Shakespeare's Astronomy and Astrology"
Christina Ann Mary Welch (University of Winchester, UK)
"Contextualising English Late-Medieval Carved Cadavers; depicting the pains of purgatory in anatomical art"
Andrea-Bianka Znorovszky (Central European University, Budapest, Hungary)
"The Multiple Bodies of Saint Marina the Monk in the Middle Ages: Iconography, Transfer of Relics, and the Crusades"
Please note this list is subject to change.